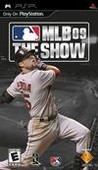 Summary:

Road to the Show 3.0. Now includes interactive training, new settings, a new steal/ lead-off system, presentations and coach interactions. Interactive training will consist of a set of mini-games designed to improve a player's ability and performance in various areas of baseball. Franchise

Road to the Show 3.0. Now includes interactive training, new settings, a new steal/ lead-off system, presentations and coach interactions. Interactive training will consist of a set of mini-games designed to improve a player's ability and performance in various areas of baseball. Franchise Mode 2.0. Improvements include the long awaited 40-man roster! The latest Franchise Mode improvements will also offer Salary Arbitration, Waiver Transactions and September call-ups. Training/Practice Drills. In MLB 09 users will have the ability to choose from a number of different Training/Practice drills. The drills will be of various concentrations of the game. These drills are a perfect way to polish and improve your baseball skills in The Show. Details & Subtleties. Details and subtleties play a huge role in legitimizing a game and helping you lose yourself in the suspension of disbelief. MLB 09 The Show sinks it's teeth into the details with realistic stadiums and signage, wear and tear on field, dusk to night lighting transitions, stadium Jumbotron animations and even crowd atmosphere - reaching up for foul balls out of play and home runs in addition to crowd rivalries and weather appropriate clothing. [SCEA]

…

Expand
Developer:

SCEA San Diego Studios

Genre(s):

Sports

,

Traditional

,

Team

,

Baseball

,

Sim

,

Sim

Cheats:

On GameFAQs

Rating:

E
I think the real conversation is whether or not it's the best baseball game of all time. In my opinion, it is the greatest video game simulation of America's past time ever.

Once again, Sony has published an amazing piece of software. MLB 09 The Show is the game that all other baseball games want to be. It's not perfect, but MLB 09 The Show is the best baseball simulation available on PSP.

MLB 09: The Show on the PSP is the second best baseball title of the year, losing only to The Show on the PS3. I don't know if that's more of a sign of how sub-par 2K's offering this year was or a real testament to the handheld developers of The Show, but there's no arguing with the end result, no matter the cause.

While the Show on the PSP is still an engaging and enjoyable game, it's not as much of a must have as it has been in previous years. Some of the changes feel like they weaken elements of the game, like those made to the fielding, while many of the older issues, like the camera problems, haven't been addressed in at least two years.

MLB 09 doesn't set new grounds, but it does a serviceable job not screwing everything up. Last year's version was somewhat better, so it's unfortunate that this year's iteration took a step back.

Despite some flaws, I really enjoyed MLB '09: The Show on the PSP.

MLB 09: The Show is a solid portable baseball game, but a few changes would've made it a homerun.
MLB 09: The Show is a very addictive game. Once played you'll be immersed and with the "Road to the show" game mode, you'll never

MLB 09: The Show is a very addictive game. Once played you'll be immersed and with the "Road to the show" game mode, you'll never get bored. Although the graphics had to be lowed down due to disk space but that's just perfect for a Baseball simulation game in the Sony PSP. Worth buying.

…

Expand

solid game but no real changes and road to the show is nearly impossible
| | |
| --- | --- |
| 21 | |
| 48 | #48 Most Discussed PSP Game of 2009 |
| 18 | #18 Most Shared PSP Game of 2009 |