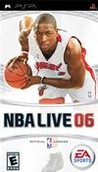 Summary:

Freestyle Superstars: You are in control of the top NBA stars, performing like their real-life counterparts based on distinct character types, including Power, Playmaker, Stopper and more. Authentic 5-on-5 Gameplay: The all-new animation system helps to visually present the up-tempo,

Freestyle Superstars: You are in control of the top NBA stars, performing like their real-life counterparts based on distinct character types, including Power, Playmaker, Stopper and more. Authentic 5-on-5 Gameplay: The all-new animation system helps to visually present the up-tempo, fast-break brand of basketball that makes the NBA thrive. Also featured, is an improved transition game and a more physical brand of play with collisions and dunked-on scenarios. New Player Visuals: A new graphics engine now has player models not only playing and acting like their real life counterparts, but looking the part with striking detail and realism. [Electronic Arts]

…

Expand
Developer:

EA Canada

Genre(s):

Sports

,

Traditional

,

Team

,

Basketball

,

Sim

,

Sim

# of players:

2 Online

Cheats:

On GameFAQs

Rating:

E
Please enter your birth date to watch this video:
You are not allowed to view this material at this time.
NBA Live 06 Gameplay Movie 2
The PSP version of the game is a pretty dead-on conversion of the console version which is awesome to see.

Top-notch control. [Dec 2005, p.114]

The load times are short, all of its big-brothers major features are included, there's instant replay, and the gameplay is surprisingly tight. Simply put: it's nearly everything you could ask for in a portable NBA game.

Even without a deep Dynasty mode (we really expect it next year) this is easily the best basketball available on a handheld.

By moving the game to the PSP, EA managed to keep most of the console experience intact and give gamers a robust basketball experience that fits nicely in the palm of their hands. If you're a fan of the game, this is by far the best portable experience you'll find to date.

One of the most accessible and fun sports title released for PSP to date. The transition from console to handheld left only a few compromises, none of which hurt the fluidity of gameplay.

Games for this kind of system are supposed to be fun, simple and not terribly time-consuming. Viewed in this light, NBA Live 06 is a success, but real hoops fans will undoubtedly spend more of their gaming time on more fleshed-out console titles, and keep Live around as a quick artificially-basketball-flavored snack for their PSP.
If you already have 05' NBA Live for your x box then u gotta get 06' for your PSP. This game is so cool with new trick moves and

If you already have 05' NBA Live for your x box then u gotta get 06' for your PSP. This game is so cool with new trick moves and ALL Star Weekend!

…

Expand

EA seems to be getting the hang of coding for the PSP. Load times are minimal, solid framerate & the control scheme seems like a lot of

EA seems to be getting the hang of coding for the PSP. Load times are minimal, solid framerate & the control scheme seems like a lot of thought went into creating responsive, intuitve controls. The presentation is top-notch, and the gameplay is fun and engaging. The camera angles need some work, as there doesn't seem to be a single choice which provides decent perspective, depth and a full view of the court. This may be remedied by playing with the auto-zoom slider, but that remains to be seen. Highly recommended.

…

Expand

Game is very good. I love it. I'm not a big basketball fan, but the game is amazing.

The first game in the Live series that I have enjoyed in years. The PSP version is fast paced and plays well. A fun portable all round.

Being one of the earlier games you can play on PSP, this is an excellent simulation with everything you can expect from the solid basketball

Being one of the earlier games you can play on PSP, this is an excellent simulation with everything you can expect from the solid basketball game. I always love to see the game where you can say: "This is great." without having to add "given that it's just a PSP version".

…

Expand

When I first started playing this game, I was only going to rate it a 5 or a 6. However, that all changed when I read on a message board that

When I first started playing this game, I was only going to rate it a 5 or a 6. However, that all changed when I read on a message board that arcade and simulation modes appear to be reversed. Playing in arcade mode (really sim mode) is a whole new ballgame. The computer actually subs players, its is less of a wide open running match, etc. Defense is still a bit thin but this is the Live series which has always focused on offense first. There are some bugs which are annoying, the biggest being frequent lockups during season mode, especially when your team has an injury during a simulated game. Some of the other minor bugs include messed up stats at the halftime highlights screen, getting an assist after a block or steal attempt results in a score by a teammate, and animation sequences that totally take your player out of the game after a blocked shot or steal attempt. What started out being a poor experience turned into some really good portable basketball.

…

Expand

This is NBA Live. The reason I say that is because the game is fun. But it can't compare to the console version of say, NBA 2K2 - 6. I

This is NBA Live. The reason I say that is because the game is fun. But it can't compare to the console version of say, NBA 2K2 - 6. I wish they came out with a game for the PSP. I'd buy it in a second. The graphics are pretty good for a handheld game though I must say I think EA's Need for Speed Underground looks better. Which kinda made me mad. that was a launch game. When is the PSP really gonna step it up? I think the graphics coulda been way better. But it is fun, especially if you get online and can scrape some kid in California while you're in Idaho, New York, Florida (does it matter!). So if you need a handheld basketball fix, get Live '06. But if you wanna play a good basketball video game get NBA 2K.

…

Expand
| | |
| --- | --- |
| 13 | |
| 52 | #52 Most Discussed PSP Game of 2005 |