Publisher:

THQ

Release Date:

Oct 16, 2006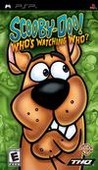 Developer:

THQ

Genre(s):

Adventure

,

General

,

General

,

3D

,

Third-Person

# of players:

1 Player

Cheats:

On GameFAQs

Rating:

E
Is it perfect? No. But it does a good job of capturing the magic of one of Saturday morning cartoons most beloved characters.

The Sony version has brilliantly rendered 3-D animated characters and cut-scenes, the actors from the animated series doing the voice work and large areas to wander around. There is just no comparison with this title. PSP owners are getting a treat this Halloween while DS'ers shouldn't be tricked into buying their underdeveloped edition.

The gameplay suffers a bit from having a poor camera system which requires frequent adjustment, and there are a few graphical glitches, but the title is otherwise quite playable.

Ideal for younger players. It's not really for us or you, however. [Jan 2007, p.81]

Dull, dumb predictable and annoying to play. Sorry, Scooby. [Christmas 2006, p.101]

Official Playstation 2 Magazine UK

The chases and detective elements bring some originality but the main platform gaming is your typical tosh. [Christmas 2006, p.97]

Ruh-roh! Another "Don't worry, the children will never see past the licence to realise the game is rubbish" attempt unmasked.