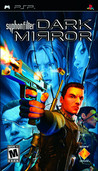 Summary:

Assume the role of Gabe Logan, a highly-trained Precision Strike Operative, commanding a black box United States Agency that legally doesn't exist. Gabe finds himself dealing with a beautiful woman from his past who harbors a shocking secret while he battles the Red Section, a para-military

Assume the role of Gabe Logan, a highly-trained Precision Strike Operative, commanding a black box United States Agency that legally doesn't exist. Gabe finds himself dealing with a beautiful woman from his past who harbors a shocking secret while he battles the Red Section, a para-military group in possession of Project Dark Mirror, a next-generation weapon of mass destruction. Using Precision Strike Tactics, advanced vision technology, and the latest in high-tech weaponry, Logan and his team perform surgical strike missions - too sensitive for a military response, too dangerous for civilian intelligence forces. Through the role of Gabe, players will have to be quick to strategize, as he is responsible to infiltrate, recon and execute decisively. Once inserted, Logan is his own authority - he must make life and death decisions, quickly choosing which course of action to take.

…

Expand
Developer:

Sony Bend

Genre(s):

Action

,

Shooter

,

Shooter

,

Third-Person

,

Tactical

,

Modern

,

Modern

# of players:

8 Online

Cheats:

On GameFAQs

Rating:

M
Please enter your birth date to watch this video:
You are not allowed to view this material at this time.
Syphon Filter: Dark Mirror Gameplay Movie 2
This game simply doesn't belong on the PSP; it's too early for a game of this caliber to show up on Sony's little portable system -- hell, it took nearly five years before "God of War" showed us what the PS2 can handle. Not only is Dark Mirror a damn fine game, it may very well be the best game on the system.

The latest chapter, Dark Mirror, has great graphics, great sound, great gameplay and a very robust multiplayer mode all neatly wrapped up in one big package.

Syphon Filter: Dark Mirror is the game that the PSP has been waiting for - one actually made for a portable that is also fun in long stretches. This game will definitely help to sell systems.

The PSP's lack of dual analog sticks has handicapped other action games, but Dark Mirror copes admirably. Players can control the camera, quickly access weapons and gadgets, kick open doors and change stance with ease.

Dark Mirror works because the controls work. [June 2006, p.65]

Add stunning (for PSP) visuals and a compelling story, and Syphon Filter: Dark Mirror stands out as one of the best shooters on Sony's handheld.

This measured, almost plodding gameplay ups the tension and works well in campaign mode, but the faster-paced chaos of multiplayer only heightens your awareness of the innately awkward controls. Multi's a bit short on maps and modes, too.
One of the best portable gaming experiences you can have. You don't play a character in this game you become the character.

One of theOne of the best portable gaming experiences you can have. You don't play a character in this game you become the character.

One of the very best games for the PSP and one that all gamers should experience.

…

Expand

Wow this game is just simply amazing the graphics are excellent near ps2 good story line and its just one of the funnest games i've

Wow this game is just simply amazing the graphics are excellent near ps2 good story line and its just one of the funnest games i've played lately on any system wow deffinatly worth a purchase especially for 40 dollars wow.

…

Expand

Best game for the PSP ever!!! This is the PSP's killer app!!!

A game like this raises the bar to a level that few games can match. Played both this game and MGS: PO, and I still find myself coming back

A game like this raises the bar to a level that few games can match. Played both this game and MGS: PO, and I still find myself coming back to this game. I am waiting in anticipation for the sequel to this hit.

…

Expand

I love this game. Havent had time to try multiplayer but hopefully it will be similar to the PS1 games, or even better. I think the controls

I love this game. Havent had time to try multiplayer but hopefully it will be similar to the PS1 games, or even better. I think the controls are perfect, unlike the PS2 game. The four function buttons work well as a d-pad and a weapon aiming system, which is a reminisent of the first 3 games on the PS1. The range of weapons is superb, with information available for each and sounding realistically unlike the "tin" sounding guns of the previous. The game retains the fast-paced stealth/action shooting of the PS1 games, but also adds extras such as splinter cell style goggles and wall hug. I think this is currently the killer app for the PSP, and if have a passion for third person shooting games, guns, or the syphon filter series, then buy this game!! P.S. laugh in the face better than the outfit on xbox 360.

…

Expand

This is a great game. but not without it's problems (don't play the training missions you will be talked out of your mind)

This is a great game. but not without it's problems (don't play the training missions you will be talked out of your mind) i've been a fan of syphon filter untill three where i was too lazy to go out & buy, & dark mirrior delivers more than i expected, a very solid game with few flaws however it has liberal amounts of the good game kill, escort missions. but this is a great game for twenty dollers & i recomend it.

…

Expand

Syphon filter dark mirror could have been made better. Logan's shadow is way better than this one! A very big down fall for this game is that

Syphon filter dark mirror could have been made better. Logan's shadow is way better than this one! A very big down fall for this game is that it graphics during the videos is very poor. But the one in Logan's shadow makes you feel like you are playing it in a ps3 but in actual fact it is a psp!

…

Expand
| | |
| --- | --- |
| 2 | |
| 5 | #5 Most Discussed PSP Game of 2006 |