Publisher:

Ubisoft

Release Date:

Mar 24, 2009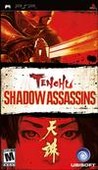 Summary:

Master the art of death on the PSP playing as Rikimaru and Ayame, elite ninjas who must use their lethal skills to keep the peace in feudal Japan. The accuracy of the PSP system's control buttons lets players battle enemies quickly and attack them with katanas, throwing stars, smoke bombs

Master the art of death on the PSP playing as Rikimaru and Ayame, elite ninjas who must use their lethal skills to keep the peace in feudal Japan. The accuracy of the PSP system's control buttons lets players battle enemies quickly and attack them with katanas, throwing stars, smoke bombs and more. Expect to find the original Tenchu villain Onikage wreak havoc through dangerous territories. Additional PSP game features include: Use 17 historically accurate ninja weapons and tools. Manipulate your environment to hide and to sneak in behind your targets. Unlock special artifacts including Rikamaru's original costume. Experience the epic adventures of Rikimaru and Ayame and put your true ninja skills to the test in a world of fierce combat and authentic tradition. [Ubisoft]

…

Expand
Developer:

From Software

Genre(s):

Action Adventure

,

Historic

,

General

,

Historic

Cheats:

On GameFAQs

Rating:

M
The new Tenchu installment will surprise positively series followers, apart from genre fans. It is a slow game in which we'll have to think twice each of our steps in order to survive. It has great hours of action and fun, and also offers a story worth being followed up to the end.

A die-hard Tenchu fan, Heather was more than happy to see the series return to form in its latest portable iteration. It may even move a hardened assassin to poetry.

Shadow Assassins for the PSP is not only a good entry in the Tenchu series but it also does stealthy ninja action well enough on Sony's handheld. While the hardware limitations make for some slightly awkward gameplay issues, it doesn't take away from an overall fulfilling experience.

It's limited, but what's here is well-executed and very playable, even on PSP. [May 2009, p.84]

Playstation Official Magazine UK

It's painstaking but satisfying. [June 2009, p.103]

Playstation Official Magazine Australia

Tenchu's in a dire need to go back to its roots. [June 2009, p.70]

Shadow Assassins could've been a great game had some things been changed or revamped. Instead, only the truly dedicated will see it through to the end, and even they may opt for the original PSOne game instead.
This review contains spoilers

, click expand to view

.

I do not have to say anything more. But i need to write one hundred and fifty characters. i think my score can describe it............................

…

Expand

¡¡ This TECHU title just SVCK AZZ !!
Even the combat system barely present of it is TRASH.

The worst main title ever in the Tenchu franchise by far, since it not only retains the same problems of its predecessors with respect to the

The worst main title ever in the Tenchu franchise by far, since it not only retains the same problems of its predecessors with respect to the camera, and the very stupid AI of the NPCs, but does not even allow basic elements to be used in the gameplay of Tenchu, as the well known Grappling Hook; The combat has never been something remarkable in Tenchu compared to other similar titles, but in any case it has always been satisfactory, which is the opposite of this title, where the fighting basically do not exist, since everything is resolved through a boring and repetitive minigame; Also not forgetting that for some striking reason, the personnel weapons of Ayame, and Rikimaru (Izayoi) magically disappeared in this title, so now the player has the option to start the levels with a generic ninja sword that even wastes an inventory slot.

…

Expand

THIS Tenchu main title is so bad...., that it makes any other Tenchu main title look like a masterpiece. Even the combat system in it is

THIS Tenchu main title is so bad...., that it makes any other Tenchu main title look like a masterpiece. Even the combat system in it is nothing more than a bad joke. IT SUCKS

…

Expand
| | |
| --- | --- |
| 40 | |
| 31 | #31 Most Discussed PSP Game of 2009 |
| 32 | #32 Most Shared PSP Game of 2009 |