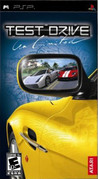 Summary:

Test Drive Unlimited is the only game that immerses you into the car and bike enthusiast lifestyle, with total freedom to race however and wherever you want within a huge, online-persistent environment. Visit the most sophisticated car and bike dealers to purchase new vehicles or simply take

Test Drive Unlimited is the only game that immerses you into the car and bike enthusiast lifestyle, with total freedom to race however and wherever you want within a huge, online-persistent environment. Visit the most sophisticated car and bike dealers to purchase new vehicles or simply take them for a spin. Collect and trade rare performance parts and customize each vehicle to make it one-of-a-kind. Test Drive Unlimited challenges players online to experience the most exotic and fastest vehicles on more than 1000 miles of diverse Hawaiian roads. Gamers win races, challenges, missions and tournaments to earn credits and purchase new cars, bikes, rare performance parts, clothes, apparel, homes and garages. Features more than 125 licensed vehicles from exclusive manufacturers including Lamborghini, Ducati, Aston Martin, Mercedes, Saleen, Shelby, and Jaguar; Upgrade each car or bike with options from the actual manufacturers' catalog. Players create characters, buy new homes and garages, and tune and upgrade vehicles with aftermarket parts; Extracurricular activities such as expanding your garage, getting clothes and fashion accessories for your avatar, helping hitchhikers catch planes, picking up girls, chasing car thieves, and escaping from a psychopath. [Atari]

…

Expand
Developer:

Melbourne House

Genre(s):

Driving

,

Racing

,

Simulation

,

GT / Street

,

GT / Street

,

Automobile

# of players:

Up to 4

Cheats:

On GameFAQs

Rating:

E10+
Please enter your birth date to watch this video:
You are not allowed to view this material at this time.
Test Drive Unlimited Gameplay Movie 6
A great race title if you can persevere past the initial frustration. [Mar 2007, p.74]

This PSP racing port of a port delivers the incredible mileage and deep features of the console version, save some graphical downscaling and minor tweaks. [June 2007, p.80]

Test Drive Unlimited was a bold experiment in seamlessly blending the solo and online racing experience and it worked great on the 360 and PC, and to some degree you get a small taste of this on the PSP, but I wouldn't recommend this game to anyone looking for the next big thing in PSP online gaming.

Almost as good as its big brother counterparts. Almost.

The PSP version of Test Drive Unlimited crams in just about every feature found in the PS2 version of the game, including the open-ended online world, and it does so without mucking up the experience.

It all comes down to what you're looking for in a racing game. Test Drive Unlimited for the PSP has the potential to keep you playing for months on end, as long as you don't sit down for extended sessions.

Test Drive: Unlimited wasn't specifically intended for handheld play and it shows. The wealth of content is staggering and the presentation pristine; however, a sense that this game has been unnecessarily squeezed down to size causes it to miss its potential.
I have to say, this is easiest one of the best racing games i have played. The graphics are sweet, and the handling on the cars is spot on

I have to say, this is easiest one of the best racing games i have played. The graphics are sweet, and the handling on the cars is spot on just right. yes the cars do feel a wee on the heavy side, but that is how cars feel when your speeding round a corner..On line mode will keep you amused and so will the size of the island your racing around. If only all racing games were like this, good job EA.

…

Expand

Let me start off by saying that it's the actually proper PSP version that I am writing about, not the promo or the pc version. As a

Let me start off by saying that it's the actually proper PSP version that I am writing about, not the promo or the pc version. As a straight racing game, this rocks, the graphics are sweet some of the best i think i've seen in a race game ( trust me i've played enough). They are sharp and just look really nice, racing around the island is a pleasure to see from the nicely textured scenery to the beautiful looking sky.The handling on the cars is spot on, yes it does fill a little heavy but that just makes more realistic (cars are not made out of paper you know) It feels like you are control and good solid heavy car. The sound is ok, nothing special but nothing to sad neither. I've played lots of racing games (my favorite type of game) and this is one of the best. It's just straight racing no boosting no real modin of the cars ( You can choose colours and wheels and upgrade it ).It may start off a little slow (buying a house and car) but once your into the heart of the game it is a quality straight racing game. Give it a bash in my opinion it's much more refreshing that yet another NFS game and much nicer looking than Burnout (which i like a lot too). This is a racer that will keep me amuzed for ages. From racing around and from fleeing from the police. If you like your racing games to be a racing game with quality graphic and fantastic handling then get this, its worth every penny.

…

Expand

The PSP version of the game is great! I've played it on 360 and PS2, and in truth, it feels exactly like the PS2 version, save some

The PSP version of the game is great! I've played it on 360 and PS2, and in truth, it feels exactly like the PS2 version, save some technical glitches and minor content (boo-hoo I can't get dashboard view- did you say that when GT4 came out?) All in all, with so many cars and miles of road, It's a stellar racing experience, and the world's first CaRPG.

…

Expand

Excellent Design , Like the fact the they kept the map virtually the same as the X360

OK, sums this driving game up, nice enough graphics, with a huge sprawling area to drive around, the draw distance is huge but plagued by

OK, sums this driving game up, nice enough graphics, with a huge sprawling area to drive around, the draw distance is huge but plagued by slow draw speed , this is highlighted more when driving faster...controls are middle of the road, terrible shame there is no damage/collision adjustments at all, real let down, you can't have a view of the dash board and look out left and right through the windows either... The gameplay is very loose and sometimes you might think I am just driving about for no reason, the races are fairly tough and will keep you driving miles and miles to find the next one... All in all I feel they have crammed as much as they could into a PSP package size and well done to that, but perhaps they lost a few very important parts along they way...shame now if they had merged Race Driver (toca) with this well that would be a fine game indeed... So I give this game 6/10....not good enough

…

Expand

Based on prerelease, the game is not nearly as polished as on the 360. Of course, high hopes on such a lesser platform indeed! What really

Based on prerelease, the game is not nearly as polished as on the 360. Of course, high hopes on such a lesser platform indeed! What really lacked was the interior view and distinguished engine sounds. Everything has been dumbed down and more bland for the handheld limitations...

…

Expand

The worst game ever and the cars are all so slow. the game is just very boring. please dont buy this game. i got it cause of the great

The worst game ever and the cars are all so slow. the game is just very boring. please dont buy this game. i got it cause of the great reviews, but it is a waste of money!

…

Expand
| | |
| --- | --- |
| 12 | |
| 14 | #14 Most Discussed PSP Game of 2007 |
| 32 | #32 Most Shared PSP Game of 2007 |