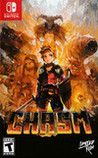 Summary:

Chasm is a 2D Action-RPG Platformer currently in development for Windows, Mac, & Linux. Taking equal inspiration from hack 'n slash dungeon crawlers (procedurally generated dungeons, loot drops, etc) and Metroidvania-style platformers, the game aims to immerse you in its 2D fantasy world

Chasm is a 2D Action-RPG Platformer currently in development for Windows, Mac, & Linux. Taking equal inspiration from hack 'n slash dungeon crawlers (procedurally generated dungeons, loot drops, etc) and Metroidvania-style platformers, the game aims to immerse you in its 2D fantasy world full of exciting treasure, deadly enemies, and abundant secrets.

Players take up the role of a soldier passing through a remote mining town on their journey home from a long war. The town's miners have recently disappeared after breaching a long-forgotten temple far below the town, and reawakened an ancient slumbering evil. Now trapped in the town by supernatural forces, you're left with no option but to explore the mines below, battle enemies and bosses, and increase your abilities in hopes of finally escaping and returning home.

…

Expand
Developer:

Discord Games

Genre(s):

Action

,

Action Adventure

,

Platformer

,

Open-World

,

Metroidvania

# of players:

No Online Multiplayer

Cheats:

On GameFAQs

Rating:

T
This world is a joy to get lost in and thanks to the unique take on procedural design, it offers a multitude of ways to re-experience the game even after completion. Aside from some minor issues with the ho-hum traversal upgrades, Chasm is an inspired take on a well-worn genre. If you long for the days of annual Igavanias, Chasm's one of the better modern stabs at that glory.

The tense fights leave you with sweaty palms and an elevated heart rate, keeping you glued to the action as you venture ever deeper below ground.

Nintendo Force Magazine

Feb 26, 2019

The latest in an ever-burgeoning line of Metroidvania games being released on the Switch, and a rather good one at that! [Issue #37 – January/February 2019, p. 20]

Bit Kid has made the game stand out in a world full of titles of the same genre. Chasm arrives on Switch in an elegant, beautiful and addictive way.

Chasm is a fascinating, mechanically sound take on the Metroidvania genre, but it also fails to do anything innovative or original that hasn't been done before in the genre, apart from the relatively minor hook of procedurally-generated worlds. Despite this, it's still a fun side-scrolling adventure that's sure to be worth your time, with challenging combat, fantastic graphics, and a cool premise all combining to make for a release that we'd recommend to fans of the genre - although there are better examples out there, many of which are on Switch right now.

Chasm doesn't quite have its own identity, as it borrows so much from other games and while it does them decently, it's not best in class. The randomly generated level layout, which is the games one unique feature, actually ends up being its biggest weakness. Maybe I am being a little too unkind, as I did have fun playing, but I just feel like it could have been so much more and that's what bothers me the most. It's a decent enough tribute to those games of yesteryear, but that's its problem, as it ends up being yet another Metroidvania title.
Very Nice Metroidvania game. Really enjoyed it. interesting background story, solid character evolution.
Perhaps then only point that couldVery Nice Metroidvania game. Really enjoyed it. interesting background story, solid character evolution.
Perhaps then only point that could be better are the boss fights. They are easy fights in comparison with other metroidvanias.

9/10

…

Expand

Jogo lembra muito sotn, muito bom mesmo. Muitas armas, magias, mapa grande, criação de equipamentos e poções, tudo que um metroidvania precisa

Jogo lembra muito sotn, muito bom mesmo. Muitas armas, magias, mapa grande, criação de equipamentos e poções, tudo que um metroidvania precisa ter.

…

Expand

Very solid metroidvania. enemies are distinctive and the game is very challenging up to the end with a few exceptions. I really like the RPG

Very solid metroidvania. enemies are distinctive and the game is very challenging up to the end with a few exceptions. I really like the RPG style progression system even if a few stats were hard to understand.

Only issues imo:
- bosses are insanely easy. I don't think I died a single time on a boss. Even the final one. I died quite a bit navigating the levels but enjoyed that challenge but the bosses are a cakewalk. Mostly the issue is the plethora of single use healing items so I guess you can self handicap if you want.

- i don't see the point of the procedural dungeons. A game like this is long enough and you need the items in a somewhat linear order to proceed so can't see why i would want to replay it a lot. It does a good job of creating interesting levels but I think it would be a better game if things were a little more handcrafted.

- Items don't differentiate enough to be clear when one is better or worse. It's nice that you can customize to a play style but none of the bosses are hard enough to want to made minor adjustments when you play them.

…

Expand

Despite fun and challenging combat, gorgeous visuals, and countless customization options, Chasm will start to wear on you with its repetitive

Despite fun and challenging combat, gorgeous visuals, and countless customization options, Chasm will start to wear on you with its repetitive nature, as the randomly generated map system will only end up having you walk through too many long boring corridors to count

…

Expand

Got this bc it was on sale and can say it was decent, fun got some replay to it. Drops are terrible and spending 3 hours trying to get a sword

Got this bc it was on sale and can say it was decent, fun got some replay to it. Drops are terrible and spending 3 hours trying to get a sword isnt fun. But this will kill a weekend and not regret the purchase.
Give it a go if you like Metroid or Castlevania games.

…

Expand

Un buen metroidvania, que aunque no aporta nada nuevo al genero si te gusta este tipo de juego es bastante entretenido.

Made to difficult by having far to long until you reach a save point. Bitterly disappointing, more saves points/ checkpoints and this would be

Made to difficult by having far to long until you reach a save point. Bitterly disappointing, more saves points/ checkpoints and this would be a great game.

…

Expand