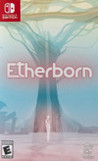 Summary:

Etherborn is an elegant leap in the gravity-puzzle genre; an environmental puzzle platformer built on exploring and understanding gravity-shifting structures. You are a voiceless being that has just been born into a world where a bodiless voice awaits your arrival. As your first thoughts

Etherborn is an elegant leap in the gravity-puzzle genre; an environmental puzzle platformer built on exploring and understanding gravity-shifting structures. You are a voiceless being that has just been born into a world where a bodiless voice awaits your arrival. As your first thoughts emerge, you realise your journey has just begun. You must reach this ethereal voice to fully understand your own existence. In this world, the laws of physics behave in a way that will bend your imagination. You experience gravity perpendicular to the surface you are standing on, allowing for creative exploration possibilities in environments carefully crafted as navigation-based puzzles. Travel through beautiful and exotic sceneries where each level is an organic puzzle that you need to explore, manipulate and shift your gravity on in order to decipher the way forward.

…

Expand
Developer:

Altered Matter

Genre(s):

Action

,

Adventure

,

Platformer

,

First-Person

,

Third-Person

,

3D

# of players:

No Online Multiplayer

Cheats:

On GameFAQs

Rating:

E
Please enter your birth date to watch this video:
You are not allowed to view this material at this time.
Etherborn - Nintendo Switch Official Announcement Trailer
Etherborn is a title designed especially for lovers of puzzles. It includes very original and challenging levels that, together with a simple but nice design, offer us an interesting and complete game.

Beautiful to watch and genuinely challenging, Etherborn offers an innovative approach to puzzle games that has resulted in something unique and provocative.

Not only is Etherborn a solid puzzle-platformer, it's also a work of art. The inclusion of a challenge mode counteracts the relatively short length, so there's replay value, too.

Etherborn has so much potential, but its best moments are over far too quickly, leaving little replay value aside from showing people how cool the design is.

Overall, Etherborn has its charms: a calming dynamic soundtrack, a smooth and simple art style, and a captivating performance by its narrator. But these are overshadowed by the thin layer of frustration caused by the loose controls and overly restrictive camera. There is potential here and if you enjoy more artful puzzle games like the ones this game has been heavily compared to, it's at least worth a look. Just be ready for a few hangups along the way that might take you out of the experience.

The highlights of Etherborn are undoubtedly its inventive puzzles and its constellation of small, compelling worlds. But with just five chapters, its brief runtime feels lacking, and it left me wanting for more puzzles to solve. Etherborn attempts to compensate for this by unlocking a new game plus mode after you've completed the game, which lets you dive into the same worlds once more. This mode is largely similar to the original one, the only difference being the crystalline orbs, which are located in harder-to-reach places.

It's tough to see Etherborn as anything but a misguided project and a missed opportunity. It's frustrating to play without the ability to look around, the story has zero weight or impact, and apart from some wonderful visuals, it's got little to offer.
A case where stunning visuals and stimulating physics puzzles just aren't enough to justify slow pacing, short length, and a convoluted narrative.