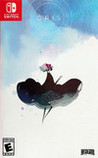 Summary:

Gris is a hopeful young girl lost in her own world, dealing with a painful experience in her life. Her journey through sorrow is manifested in her dress, which grants new abilities to better navigate her faded reality.
Developer:

Nomada Studio

Genre(s):

Action

,

Platformer

,

2D

# of players:

No Online Multiplayer

Cheats:

On GameFAQs

Rating:

E
Please enter your birth date to watch this video:
You are not allowed to view this material at this time.
Gris: 20 Minutes Of Beautiful, Colorful Platforming Gameplay
GRIS is best experienced as single-sitting five-hour adventure and after that there's nothing more to do really do with the game. The puzzles are a lot less engaging on repeat and the world is very linear. In every other aspect though GRIS is a masterpiece in visualization and atmospheric storytelling.

GRIS is not only a perfectly designed puzzle-platformer, it's a title that whisks the player away on a journey of colorful catharsis. Surprises are waiting around every corner of this ever-evolving world, and its stride remains strong, from the onset until the very end.

A beautifully designed platform adventure with quite a few surprises and good ideas, making this a playable artwork that will not leave you untouched.

Like a playable painting of ink and pigment, GRIS is a powerful and significant game, even if the visual art often overshadows the actual play.

Nintendo Force Magazine

Aug 28, 2019

An absolutely gorgeous work of art that everyone should experience at some point. [Issue #39 – May/June 2019, p. 23]

In its 3-4 hour playtime, GRIS won't change the way you think about platformers, but with such a beautiful hand-painted art style and haunting score, it's an exquisite mini masterpiece that heals the soul.

Almost universal admiration for Gris says a lot about the condition of video games industry. It's just a 2D platformer devoid of any challenge, and instead of evoking true feeling it makes a good first impression ("wow, it's beautiful!") and then just glides for a couple of hours using that momentum. It doesn't actually have anything important to say, it's just pretty. [02/2019, p.56]
Это апогей визуального дизайна. Настолько всё шедеврально красиво и гармонично, что просто выпадает челюсть.
Conrad Roset - главный художникЭто апогей визуального дизайна. Настолько всё шедеврально красиво и гармонично, что просто выпадает челюсть.
Conrad Roset - главный художник и креативный дизайнер игры, впервые за мой довольно большой игровой опыт смог меня настолько удивить и обескуражить.

P.S Также отдельное спасибо Nomada Studio и всей её команде.

…

Expand

One of the most beautiful games I've seen graphically and artistically. Its gameplay is entertaining, its music is enveloping and beautiful,

One of the most beautiful games I've seen graphically and artistically. Its gameplay is entertaining, its music is enveloping and beautiful, and at no time does its splendor stop.

It has a very detailed art style, which you notice the love they put into this game.

Not only is it beautiful, but it is also very fun. What a great game. Made by a talented Spanish studio.

Totally recommended.

…

Expand

I made an account just to rate this game and leave a review. Gris is an actual work of art. More than once, I found myself thinking what a

I made an account just to rate this game and leave a review. Gris is an actual work of art. More than once, I found myself thinking what a privilege it was just to be able to play the game. It isn't an incredibly complicated, involved game, but it is an incredibly beautiful and emotional one. I wish there were more games like this.

…

Expand

Очень красивая игра, в последнюю четверть игры у меня просто не переставали идти мурашки по коже, но к сожалению она очень короткая, прошел за

Очень красивая игра, в последнюю четверть игры у меня просто не переставали идти мурашки по коже, но к сожалению она очень короткая, прошел за 3 часа
Но всем все равно советую

…

Expand

A gift for the eyes and for the ears. Incredibly well design levels that make of this gem a short but hugely enjoyable video game and piece of

A gift for the eyes and for the ears. Incredibly well design levels that make of this gem a short but hugely enjoyable video game and piece of art.

The ending is literally breathtaking.

…

Expand

One of the best games I have ever played visually speaking. Highly recommended to play it on a big screen. It is like a playable work or art.

ok...

if i could give -10 it would be now... in this game there is no challenge you only walk straight and jump... and no you can notok...

if i could give -10 it would be now...

in this game there is no challenge you only walk straight and jump... and no you can not die... there is no goal... no rules... no purpose... no challenge... is simply boring... it is a waste of money (30 USD) that you could spend in something else (like a real game). i would understand this ""thing"" as a flash online FREE game but (i repeat) 30 USD for basically less than 3 hours absolutely not... and do not come at me with the sad story of the protagonist... adding a sad story to a character does not condone for making sh*t and pass it for a VIDEOGAME. period. oh and also guess what... you have Android or Huawei... well you cant play this game... only for iPhone and iPad... this makes me even more angry... like who the f*uk uses apple anymore...

Edit: i forgot to say that if you want to know the history of the protagonist you have to go on the wiki because there are no dialogues and from the game itself you can't understand the story

i am sorry if i made any mistakes English is not my first language i am Italian

…

Expand