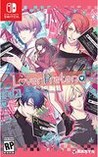 Summary:

The main character Chiyuki lives alone and spends all of her time studying for university and doing part-time work.

She has two dreams in life. The first is to become a scriptwriter, which was also a dream of her late mother. Another is to find her father who she never met. Chiyuki triesThe main character Chiyuki lives alone and spends all of her time studying for university and doing part-time work.

She has two dreams in life. The first is to become a scriptwriter, which was also a dream of her late mother. Another is to find her father who she never met.

Chiyuki tries looking for information while working her new job, but in a twist of events ends up cast in the role of their love interest?

Can Chiyuki draw up a script about fake lovers, while not knowing anything about falling in love herself?

…

Expand
Developer:

Idea Factory

Genre(s):

Adventure

,

Visual Novel

# of players:

No Online Multiplayer

Cheats:

On GameFAQs

Rating:

T
Lover Pretend is a fun, enjoyable slice-of-life narrative for romance fans with some pleasant character-driven story moments throughout its run. It's an overall solid visual novel if that's the kind you're in the mood for, and it put a smile on my face more often than not when I was playing it. I'd recommend it to otome fans for that reason alone, as it adds another great VN in the sub-genre to the Switch's already extensive lineup.

Lover Pretend ended up being a real surprise, as I didn't expect to enjoy this Switch otome game as I did. It seemed like it could perhaps rely too heavily on its taboo theme. But it snuck up on me with its earnest nature. Not to mention the way it handles certain topics lent a level of respect I didn't expect from it. It's just a lovely little love story.

If you're after a more-relaxed and romantic slice-of-life story with some comedy sprinkled in, Lover Pretend is an otome game for you. This is definitely one of Aksys Games' more interesting otome releases, and I hope there's more to come from the cast and story in a potential fandisc or sequel. We need more slice-of-life and comedy in otome games.

After being disappointed with Paradox Paradigm I am thrilled that Lover Pretend was a big bounce back to form, both in my perception of Otomate, and the localiser, Aksys. While the first impression is that this one is going to make incest a core theme and that's going to be simply plain unpleasant for (almost) anyone, the good news is that it soon settles down into a rather comfortable reflection on celebrity, the filmmaking process, and, of course, romance.

Lover Pretend is a great Otome game full of romance, with a fantastic film industry setting that you won't be able to put down.

Lover Pretend is not a bad otome game, but it certainly isn't without its faults. While the plot is full of cheesy moments, none of them were memorable. If you're tired of overly serious stories this is a breath of fresh air with a more light-hearted romance. Unfortunately, it failed to subvert my expectations, even if I can't "pretend" that they were perhaps too high to begin with.

Between Pokemon Scarlet / Violet and this, I really hope I don't have any games in the future that could be great but that I have to start docking for egregious issues. A bad ending to a story isn't as bad as game-spanning tech issues, but the end result ends up being the same; a game worth recommending, but with some major caveats. Especially when the story is 95% of the reason to play the game.