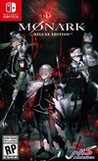 Summary:

How far will you go to save the ones you love? Could you face the threats that surround you? Could you face yourself? Your world is plunged into madness when the mysterious and deadly Mist surrounds Shin Mikado Academy. In order to save your friends, you enter the Otherworld, a Daemon-filled

How far will you go to save the ones you love? Could you face the threats that surround you? Could you face yourself? Your world is plunged into madness when the mysterious and deadly Mist surrounds Shin Mikado Academy. In order to save your friends, you enter the Otherworld, a Daemon-filled dimension beyond the real world. Within this enigmatic realm, you must learn to harness your Authority of Vanity and conjure a battalion of Fiends, whose power comes from the Ego of their master. Develop your Ego through various psychological tests to enhance the power of your Fiends, and lead your forces into battle to fight with and against the seven "Pactbearers" that are corrupting the academy. Embrace the power of your madness to gain strength, but take care not to delve too far, lest you risk losing yourself. Fellow students and instructors will lend you their aid in your quest to resolve the anomalies throughout the campus.

…

Expand
Developer:

Lancarse

Genre(s):

Role-Playing

,

General

# of players:

No Online Multiplayer

Cheats:

On GameFAQs

Rating:

T
Monark is a smart game. It knows it, and it wants you to know it too. Some may well find that it's even pretentious. But it's also in so many ways a boundary-pushing and innovative experience, and one that I imagine will be unique for a very long time to come. Putting aside the disappointment that comes from realising that it could have attacked with its themes more, I don't think there is any other way that the creative team could have delivered on a more coherent and compelling vision and, really, it is experiences like Monark that keep me interested in this medium. Don't let this one pass you by, folks.

Monark is a perfectly functional JRPG with a great combat system, some strong aesthetic designs, and a decent story. It's held back a bit by its school setting and a lack of exposition early, and could have benefited from embracing its darker themes more readily to help establish stakes in the opening chapters. Still, what's here is a fun game with an addictive combat system, and lessons learned in Monark could make the next effort from FURYU Corporation even more appealing.

Monark brings many innovations to the table, yet ultimately feels unfinished and unpolished. Many of the traditional and obsolete aspects of the JRPG genre are present, yet if you are willing to look past them in order to reach some quality – it could truly shine up your experience. Interesting characters, mechanics and setting, may not feel enough for some, but to those that just need a long game and new ways to play, Monark is a great recommendation.

Rich and demanding, the clashes are gripping, worthy of frenzied chess games during which each placement must be thought out and calculated. On the other hand, the title is served by its technical shortcomings, a lack of depth in its dialogues, as well as a difficult attachment to the characters. Despite everything, Monark knows how to establish itself as an experience to live for any J-RPG lover looking for strategic brawls that oppose him with some resistance.

If you can accept its scope, accept that it falls short of its intentions almost as often as it realizes them, there is something in Monark to enjoy. The way it explores the ideas of personality traits and the dangers of excesses can be very intriguing, and the combat can be satisfying for a while. The localization is solid, with some sharp bits of writing here and there. And yes, there is just enough of a whiff of Persona about it that it might at least lightly scratch the itch for more Atlus-ish RPG enjoyment. But one can't help but wonder what this could have been if the developers had had more resources to play with.

If I'm not having fun with an RPG I've noticed lately that I have to force myself to play it. Monark started strong but my opinion of it dropped rapidly every time I spent an hour checking everything I had unlocked in the school; I had to be missing SOMETHING that would get me to proceed, right? If you're feeling sharp and are okay with little to no environmental variety then Monark might be worth a look - there's a demo for it - but it's nowhere near the best RPG from this developer in the last six months.

Monark stood out for its psychological testing, but all its downsides in terms of narrative, combat, and performance make this a session that I'll never want to replay.
This review contains spoilers

, click expand to view

. Good game, kokoro best girl.
The ones who voted negative are unloved by their parents and never had a girlfriend.

…

Expand

There's definitely alot wrong with the game but I can't help but enjoy it

The story is bland and yes the charecter lines aren't very good,There's definitely alot wrong with the game but I can't help but enjoy it

The story is bland and yes the charecter lines aren't very good, but I haven't had this much fun with a JRPG sense my first play though of persona five you can't really compare the two one is definitely better but I enjoy the battles in this game so much

…

Expand

Monark is a 2022 JRPG that was developed by a team consisting of members who created the original Shin Megami Tensei games on the Super

Monark is a 2022 JRPG that was developed by a team consisting of members who created the original Shin Megami Tensei games on the Super Famicon.
For this reason it borrows heavily from earlier SMT releases such as SMT IF which it borrows from the most.

If i had to point towards anything negative it would be the graphical quality and the repetitive gameplay.
The graphical quality is easily the most to be criticised because it simply isnt on the same level as other games on the Switch however it mostly shows its issues while in docked mode and is much easier on the eyes in portable mode.
As for the repetitive gameplay... well its definitely there but i cant say its much worst than any other JRPG in the past 20 years, it just comes with the territory.

Overall while i wont say its the best JRPG or even RPG on the switch its still a very enjoyable game and is certainly worth your time if you need a entertaining tome sink for your switch.

Just don't go into this expecting Persona, its much more influenced by the core SMT series than that particular spinoff.

…

Expand

It's catharsis time, boys and girls.

I tried hard to like Monark, and to be fair it has some things going for it. The illustration work isIt's catharsis time, boys and girls.

I tried hard to like Monark, and to be fair it has some things going for it. The illustration work is great, and the main cast' s designs are good. There's an anime style intro movie that is super hype. I like finding hints lying around that hold solutions to puzzles. Some tracks are catchy, but some kinda stink. The UI looks good. That's about all I like about it.

The 3D graphics are pretty rough. Enemy designs are bland and forgettable, character models look strange and lifeless, and environments are uninteresting with flat lighting. The camera is also very limited in its movement. When picking a dialogue option, the main character will randomly flap his lips for about 5 seconds while gesticulating, which is one of the strangest, most disturbing, and unintentionally hilarious things I've ever experienced.

All boss levels have J-Pop tracks with vocals which feels a bit out of place. They are very well produced, and sound professional at least. The voice acting is mostly... *checks notes* ...bad, yeah it's bad. On some level, the voice actors never really had a chance because the dialog is awful. It's so bad it made me laugh out loud on many occasions.

Gameplay is mostly split into two parts: exploration and battles.

Exploration mostly involves going into an area that is full of "mist" to look for its source and snuff it out. Obstacles involve the "MAD Gauge" that slowly fills up, easily avoidable "insta-death" NPCs that try to block the way, and stray phone calls that start random battles. Individually, these ideas aren't so bad, but the way they are implemented is poor. The "insta-death" is basically a quick-travel trip to the infirmary, which isn't all that inconvenient, and the stray phone calls can just be ignored - which they should be because they're unwinnable battles. So there's no real tension to the exploration, just mild annoyance.

No random battles sounds nice, but story battles don't provide enough EXP to progress so grinding becomes necessary anyway. Winnable stray-phone call battles that reduce the MAD Gauge while giving decent EXP would have been a much better use of these ideas, giving the player time to actually, you know, explore, while reducing the need to grind.

Finding the source of the mist usually means solving small puzzles. Many of these involve talking to students to add them to a database which may contain information relevant to said puzzles. This is kind of interesting, but it ends up being really frustrating to sift through the database. At some point I realized that the students were sorted by class level first, and JAPANESE KANA ORDER second - Nice localization job, NIS. Non-Japanese names being sorted by their first name instead of their last name just adds to the confusion.

The battles stick to pretty standard TRPG stuff, and try to center around the MC's "Resonance" skill, which shares skills, buffs, but also ailments between resonating characters. It's a novel idea that probably allows for all sorts of different tactics... right?

Sorta, at best. It's terribly implemented, because early on, when the MC is the main damage dealer and buff skills are rare, Resonance is basically useless. The game kinda forces the player to not use it, and by the 70% mark it's suddenly super OP and the rest of the game is a breeze. In the last battle of the game, one lone, sad enemy unit attacked, once. I did not see what the final boss could do, because I managed to kill it in one turn using this one Resonance gimmick, as I had done with every other enemy in the game once I'd found this trick.

And then there's the story. You guessed it, it's bad, but the script is so anus-clenchingly cringe that the story seems epic in comparison. Each boss character is supposed to have thought-provoking motivations, but their actions are so unambiguously bad it doesn't make them relatable or redeemable. Late-game clichés involve warped memories, Ayanami clones, the third impact, a mummudrai, time travel, ridiculous leaps of logic, and one of the least surprising reveals of all time. The seven sins angle doesn't really do anything thematically, and there isn't much social commentary. Character development is basically one big exposition dump per secondary character near the end-game, which doesn't really recontextualize any of their previous actions. The pacing is terrible, too; some randos die truly horrific deaths, but as soon as those cutscenes end, we never see or hear of these events again. No one pauses for the tragedy, no one pauses to reflect, we're just off to the next battle.

Ultimately, I can't recommend this game to anyone, really. There's no real redeeming value to be found that could offset all the frustrations in the story, dialog, gameplay, and exploration.

…

Expand

The game is a bunch of ideas mixed together without head or feet. Clearly intended for a younger audience, to an extreme.
I couldn't playThe game is a bunch of ideas mixed together without head or feet. Clearly intended for a younger audience, to an extreme.
I couldn't play past 2 hours.
Characters make no sense, they discover there's a completely different world out there in the first 10 minutes of the game, and 5 minutes after they already have a goal for the entire game 'Defeating all 7 Monark pact bearers'
The MC has amnesia but for some reason he just agrees to everything and has an extremely big superiority complex of sorts?
Even tho defeating the pactbearers is supposed to be an important plot point they treat it like a club activity.
The combat is okay, it has some cool ideas but uses none, you can trainwreck every fight with some healing items and basic attacks.
The first act is supposed to be about the psych of the characters around you and their back stories. But you literally find out the 'secret' behind the first character 2 mins into de first act.

…

Expand

This game is boring. Has a predictable story. Bad music. A totaly waste of money.