Publisher:

Nintendo

Release Date:

Nov 15, 2019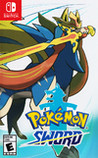 Summary:

Pokémon Sword and Pokémon Shield are set in Galar, an expansive region with many environments—idyllic countryside, contemporary cities, thick forests, and craggy, snow-covered mountains. The people and Pokémon live together in this region, and they've worked together to develop the

Pokémon Sword and Pokémon Shield are set in Galar, an expansive region with many environments—idyllic countryside, contemporary cities, thick forests, and craggy, snow-covered mountains. The people and Pokémon live together in this region, and they've worked together to develop the industries here. You'll visit the various Gyms in the Galar region, aiming for the enviable and admirable title of Champion. [Nintendo]


…

Expand
Developer:

Game Freak

Genre(s):

Role-Playing

,

Trainer

# of players:

No Online Multiplayer

Cheats:

On GameFAQs

Rating:

E
Please enter your birth date to watch this video:
You are not allowed to view this material at this time.
Pokemon Sword And Shield - New Team And Rivals Gameplay Reveal Trailer
I can't remember the last time I felt this much joy when playing a video game.

Pokémon Sword and Shield are not without their problems. But beyond the rubbish online play and uninspired late-game routes, and beyond the controversy surrounding them, they're simply the most fun I've ever had with Pokémon. The story is wonderful, the creatures themselves are all fantastic and adorable, and Max Raids will absolutely never not be great fun. And if you can overlook the fact that these games aren't the generational leap that some expected, you're sure to find something special in them.

Pokémon Sword & Shield are strong first attempts for the series' full transition to consoles. While some frustrations hold it back from true legendary status, this new generation proves the Pokémon franchise is still great more than two decades after its debut.

Pokémon Sword and Shield could have been great but Game Freak made some baffling decisions that are a step backward instead of the much needed step forward the series was looking for.

A very typical Pokemon game. It innovates a bit, messes stuff that should have been left alone up, and leaves other things alone for better or for worse just like every generation before it. The core gameplay though is still just as fun as ever and the addition of exciting new Pokemon, a beautiful new region, new more organized multiplayer activities, and a fun new open-area to explore help push Pokemon Sword and Shield over the edge to being a game worth picking up for any Pokemon fan.

Pokemon Sword is a good game that demands serious changes. Fights are too easy and the storyline is really dumb - Pokemon needs a dramatic overhaul in terms of mechanics. There has to be more tactics than "water beats fire". Nostalgia is one thing but being archaic is another and far less enjoyable (even though it is extremely pretty).

Pokémon Sword and Shield are not bad games. But fun character arcs and inventive, creative designs of new 'mon are often offset by poor pacing and restrictive world design. The world of Galar is charming, and is a Pokémon interpretation of Britain I've dreamed of since I was a kid, but between gating what Pokémon you can catch behind Gym Badges, some half-baked route/City designs and a modest amount of post-game content, Sword and Shield can only be called 'good' Pokémon games… not 'great' ones.
BEST. POKEMON. GAME. EVER!!!!!!!!!!

Very few things in life can make me as happy as a great Pokemon RPG, and Sword and Shield repeatedlyBEST. POKEMON. GAME. EVER!!!!!!!!!!

Very few things in life can make me as happy as a great Pokemon RPG, and Sword and Shield repeatedly left me in a state of pure, child-like joy. The elated surprise of not knowing what's coming is something this series does extremely well if you can manage to play it relatively unspoiled (fear not, this review won't deprive you of that), and I'm glad that sense of wonder is still alive and kicking in Sword and Shield. With every new game in this 23-year-old series, changes big and small are always made, but I've never been willing to declare the latest entry the new gold standard for Pokemon because they've consistently been a balance of better and worse. But the first mainline game on the Switch has changed that: though there is still no "perfect Pokemon game," the 40-plus hours I've spent with Sword and Shield have left me comfortable with calling them the best Pokemon games I have ever played – and I've played 'em all.

WHEN I SAW CHARIZARD I CLAPPED!!!!!!!!!!!

…

Expand

Bought the double pack! Innovative for the series. All new pokemon on a grand scale. Love the game for what it is.... not what it isn't! The

Bought the double pack! Innovative for the series. All new pokemon on a grand scale. Love the game for what it is.... not what it isn't! The game is simply fun to play. My daughters love it!

…

Expand

It's exactly what I expected :) Cute new pokemon, brand new region and some nice lore. Looks beautiful on my TV and plays rather well with

It's exactly what I expected :) Cute new pokemon, brand new region and some nice lore. Looks beautiful on my TV and plays rather well with minimum frame drops when online in wild area. Everything runs and looks so smooth. I'm also surprised at the fact that it's not as easy as I thought it would. I'm very glad I picked up Pokemon Sword and can see my self playing this game for a long while.

…

Expand

I was going to give this game a solid 5, it's not a bad game but neither it's a great game, this is just fine, but the more I think about it

I was going to give this game a solid 5, it's not a bad game but neither it's a great game, this is just fine, but the more I think about it the more disappointed I get.
This is a 60€ game it as to be compared with its Switch peers of the same price and not like it's a random indie game, this game rightly deserves the tough love that it's getting, just because it's Pokémon doesn't make it automatic free from criticism.
The technical issues in this game are just unacceptable for 2019, pop-ins everywhere in a very small 10m radius makes the world feel empty and bland. Animations look so stiff and outdated, why does the world freezes around me while I fish or climb ladders? Why are some background battles just white voids when even the Let'sGo games had that right? The textures quality is all over the place too, the worst ones are in par with Nintendo64 and the best ones are 3DS quality, but please don't forget that this is a Switch game.
The camping is quite cute actually but shallow, pokéjobs are ok but forgetful just like the whole dynamax thing is just a gimmick, the wild area looks like the main selling point this time but it's just meh, a nice idea but really poorly executed and with almost no exploration after the first full run, the world is pretty much a straight line, there is no kind of exploration, do you remember places like Mt. Mortar, Seafoam Islands or Whirl Islands? There is nothing like that here, the most dungeon-like exploration you will get is something like Viridian Forest and it never gets more difficult than that.
The game difficult is non- existent like the post-game, also why is the exp.share mandatory? Give us more options, don't take them away...
I don't even care about the lack of National Dex drama, but I do understand why people are upset about it, also the National Dex was cut with the excuse on delivering better animations and a more carefully crafted game but the overall game polish is worse than ever, plus lots of other cut content, the quality of the game is 100% more important than not having all the Pokemon for sure. I would rather have a high quality game with 100 Pokemon than a stinker with 1000 Pokemon. When will we get battle animations like Pokémon Battle Revolution? Aren't battles the main selling point anyway? We shouldn't be here comparing animations from OG Pokémon Stadium (1998) with Sword/Shield, yet here we are, how is this acceptable!? This is Pokémon they have deep pockets they can make it, hire or outsource more people if you need.
I am not going to talk about the new pokémon designs since that is a subjective opinion, but I quite like Dragapult.
For me pokémon peaked with HG/SS and the highest point of its ambition was BW/BW2, Pokémon Sword/Shield feels and looks like a rushed game, it needed that extra year and more ambition to become something special...

…

Expand

Non ci siamo.
Sempre la solita solfa ogni anno, speravo in un doppiaggio almeno in inglese dei personaggi ma niente. Siamo ormai nel 2020 eNon ci siamo.
Sempre la solita solfa ogni anno, speravo in un doppiaggio almeno in inglese dei personaggi ma niente. Siamo ormai nel 2020 e troviamo ancora pokemon senza un doppiaggio con le scritte su schermo e i png che muovono la bocca, sistema di combattimento uguale come nel 1990, gioco che non accenna a un minimo di sfida, troppo semplice almeno inserite una nuova modalita dove scegliere la difficolta per i veterani.

…

Expand

This game is just disrespectful. Gamefreak really showed us that they can do anything and still sell the game

What an absolute dumpster fire.
It is devoid of effort, as can be seen in the visual department. Textures are painful to look at and theWhat an absolute dumpster fire.
It is devoid of effort, as can be seen in the visual department. Textures are painful to look at and the models are horrendously basic as they look like they're mass produced without attention to detail and are constantly clipping with the environment. Speaking of environment, the places you can traverse are just depressing. The wild area advertised as a step in a new direction is a complete joke. It's certainly smaller than Oot's Hyrule field, yet just as empty and uninteresting. Cities and Dungeons on the other hand are just poorly designed hallways that lead you to the next area.
Gameplay is not well thought out. The new gimmick is underwhelming at the very least. They build it up high and it ends with an anticlimactic ohko, since this game still possesses baby-proof difficulty despite the playerbase being mostly adults and the advertising claiming it's for long time fans. Contrary to being an open world, this game is still a linear experience with NPC's still interrupting you with cutscenes.
The amount of content in this game isn't bare-bones, no rather it is insufficient and has regressed compared to previous entries in the franchise. Surely you've heard by now about cut pokemon, cut moves and other trashed content. What makes this worse is the fact that the game reuses assets from previous games.
This trash heap is the result of complacency, and a lack of effort and dedication. If it had been developed with care and the consumer's satisfaction in mind, it would have been a polished title with a lot of content complementing the new features. Sadly, this is not the case.

…

Expand