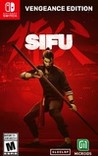 Summary:

Sifu is the story of a young Kung Fu student on a path of revenge, hunting for the murderers of his family. One against all, he has no allies, and countless enemies. He has to rely on his unique mastery of Kung Fu as well as a mysterious pendant to prevail, and preserve his family's legacy.

Sifu is the story of a young Kung Fu student on a path of revenge, hunting for the murderers of his family. One against all, he has no allies, and countless enemies. He has to rely on his unique mastery of Kung Fu as well as a mysterious pendant to prevail, and preserve his family's legacy.

The hunt for your enemies will take you through the hidden corners of the city, from the gang-ridden suburbs to the cold hallways of the corporate towers. You have got one day, and countless enemies on your way. For every mistake, time will be the price to pay.

Careful positioning and clever use of the environment to your advantage are key to your survival. Use everything at your disposal: throwable objects, makeshift weapons, windows and ledges... The odds are stacked against you, and you will be offered no mercy.

Kung Fu is mastery through practice, a path for both the body and the mind. Learn from your errors, unlock unique skills, and find the strength within yourself to master the devastating techniques of Pak-Mei Kung-Fu.

…

Expand
Developer:

Sloclap

Genre(s):

Action

,

Beat-'Em-Up

,

3D

# of players:

No Online Multiplayer

Cheats:

On GameFAQs

Rating:

M
Please enter your birth date to watch this video:
You are not allowed to view this material at this time.
Sifu | Difficulty Settings Preview
As a whole, the Nintendo Switch version of Sifu is very good. The action fighting game has a reliable theme, good visual elements, interesting combat with smooth mechanics, a decent challenge level with a multitude of controls/moves, and a solid story.

Let me be clear - Sifu is a beat-em-up that is going to challenge you. Structurally its aim is to throw you in the fire to either temper your steel or melt. The Easy mode is a welcome reprieve, giving several more lifeboats before letting your drown, but even that has the ethos of "you will be testing your limits". But if ready to climb that mountain, players will be rewarded with some of the most refreshing hand-to-hand combat out there with inspired stylistic flair. If you enjoy the struggle, SIFU is in the upper echelon of video game fighting.

One of the best fighting titles in years is now on the Nintendo Switch, and it's one that if willing to take a beating, you should pick it up. Just be sure to use that Pro Controller, or you're in for a world of hurt that even Slocap didn't wish upon you.

Sifu was one of the best games of the year when it launched on other platforms, and it's no different now on Switch. Its hardcore combat that pushes you to the limits of your skill, paired with a smart ageing mechanic, makes for one of the most satisfying gaming experiences in the beat 'em up genre. While the Switch port is obviously a bit downgraded from the PS5 version, it's still a more than valid option for Nintendo-only gamers and those keen to try this kung-fu brawler out on the go.

If you're looking for a cool action game and have both sharp reflexes and considerable patient, you'll want to consider Sifu. It's a lot of fun to learn, and while you will probably take your fair share of lumps, it's all in service to getting your skills to the level they need to be to take you through the game. Once you've got everything down, it makes you feel like you're Neo at the end of the good Matrix movie. Dodging and weaving around attacks that used to knock you out, and landing that vital counter-attack that sends your former tormentor flying, is the kind of feeling that hard games aim to deliver. And Sifu does indeed deliver.

All things considered, it is still the same Sifu, and playing it in the palm of your hand is a satisfying and powerful experience that shouldn't be ignored if you have not played Sifu before.

Sifu is a complex game that needs complex hardware. The idea of bringing it to the dimension of portability is tempting, but it isn't enough to save it from the limitations imposed by the lack of technology. The overall experience is halved, because it does not make justice to a game so visually inspired and intricate. With hindsight, maybe this isn't the right place for a work like this.
Una vera perla! L'unica edizione uscita per switch ( Vengeance edition ) con cofanetto metallico , colonne sonore bellissime da scaricare,

Una vera perla! L'unica edizione uscita per switch ( Vengeance edition ) con cofanetto metallico , colonne sonore bellissime da scaricare, litografie e artbook, renderanno la versione fisica di Sifu sicuramente un gioiellino da esporre nella propria bacheca videoludica . Il comparto tecnico è eccellente, il gioco gira benissimo anche su Switch e giocarlo sul modello Oled è una vera bellezza per le scenografie che il gioco ci regala ; nient'altro da dire : compratelo compratelo e compratelo!

…

Expand

Un port bastante bueno para el Nintendo Switch y en donde el juego te engancha desde el inicio. Se agradece que este tipo de juegos lleguen a

Un port bastante bueno para el Nintendo Switch y en donde el juego te engancha desde el inicio. Se agradece que este tipo de juegos lleguen a la híbrida de Nintendo.

…

Expand

A good port for switch with an almost solid 30 fps play. The games runs pretty well with beautiful graphics and 30 fps in handheld and docked

A good port for switch with an almost solid 30 fps play. The games runs pretty well with beautiful graphics and 30 fps in handheld and docked mode with infrequent drop of fps. The gameplay is good and the buttons responds very precisely with the joy-cons. Loved the main idea and innovation of the game which is getting older as you die in the game but for the more casual players it can be a downsid and very frustrating.

…

Expand

Game has a cliché but okay story, cool stylized graphics, a lot of combos and addicting combat. It is a game that demands perfection from the

Game has a cliché but okay story, cool stylized graphics, a lot of combos and addicting combat. It is a game that demands perfection from the player, because it is hard and gets harder with each death. I don't have a problem with the fact the game is hard, what I do have a problem with is that the game's combat isn't anywhere near perfect - it's clunky. For one, some combos are hard to pull off, even after you learn them, because somehow the game is not consistently good in reading the player's inputs. For example, the leg sweep, for whatever reason, won't work half the time in combat and sometimes won't even work in training. The game also expects the player to avoid some attacks from special enemies, and the avoid mechanic itself is also very poorly implemented. It's incredibly frustrating trying to deal with some enemies and their attacks, like the giants' grapple attack. The timing isn't clearly defined, and half the time it does not work in combat - even if you press the correct combination of buttons you end up grappled and take a massive hit to your health bar.

The camera is also an annoyance and it's unacceptable in a game such as this that the player ends up "blind" 10% of the time in the middle of the action because the scenario is too small and too crowded and you are forced to control your character from weird angles that make it impossible to read opponents' attacks and react to them accordingly.

Also, the performance for PC is honestly atrocious. For an indie game that has graphics that look like they came from an PS3-era game it stutters horribly. There is no reason for this game run so poorly. In the Squats level it stutters every time you open a new door and enter a new area. It also stutters in cutscenes.

My advice: if you are going to make a difficult game, then the combat must be as fluid and sharp as possible.

…

Expand