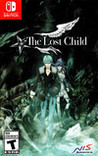 Summary:

Occult journalist Hayato Ibuki encounters a strange girl during his investigations into a series of mysterious suicides in Tokyo. She implores that Hayato must live, before bestowing upon him a mystical device that allows him to capture celestial and arcane creatures. He is now thrust into a

Occult journalist Hayato Ibuki encounters a strange girl during his investigations into a series of mysterious suicides in Tokyo. She implores that Hayato must live, before bestowing upon him a mystical device that allows him to capture celestial and arcane creatures. He is now thrust into a world beyond our own, home to horrific monsters and celestial beings. In it, he must delve into dungeons called Layers and solve the mystery of the device. Where his journey leads him could decide the fate of our world...

FEATURES:

* Mythology Unbound -- Features 100+ astrals from myths and legends to capture, each with 3 unique forms to progress through.

* Spread the Wealth of Knowledge -- There are more than 250+ skills to learn and distribute among your party of captured Astrals.

* The Infinite Abyss Awaits -- Test yourself against massive dungeons with up to 99 floors of deadly dangers.

…

Expand
Developer:

Kadokawa

Genre(s):

Role-Playing

,

Japanese-Style

# of players:

No Online Multiplayer

Cheats:

On GameFAQs

Rating:

T
I was disappointed that The Lost Child failed so completely to do something meaningful with the Lovecraftian concept. In fact, the game has so completely missed the mark on that that it's almost insulting that the developers used names like "Hastor" and "Cthulhu" to describe your foes, rather than replace them with more original monster names. Once I settled past that disappointment, though, I discovered that The Lost Child is also a game that so cleanly represents everything good about the dungeon crawler genre that I found it hard to put down. The fact that it's the perfect introduction to the dungeon crawler genre also makes it the perfect first example on the new hardware.

It would be an easy task to find faults simply by focusing in on individual aspects of The Lost Child. The vast majority of the game can be traced back to another JRPG that probably did it better, and if you can't get passed that, than you probably aren't going to enjoy it. But what I can't deny is that when I just stopped caring about how much was borrowed from previous titles, I had a lot of fun, and that's all that really matters.

Those with any passing interest in dungeon crawlers should find a lot of enjoy in The Lost Child, though it's certainly not perfect. Some may be tempted to write it off as an SMT knock-off, but this doesn't strike as being fair given how its systems go a long way to stamping its own mark on everything and to make it stand out. Gameplay and the narrative both work well for the most part, though certain aspects could've benefitted greatly from just a little more polish. The Lost Child is a game that should find plenty of fans out there.

he Lost Child is a first person dungeon crawler that revolves around grinding, exploration and a "pokémonesque" demon hunt. It is very repetitive and the graphics looks very dated.

Technically out-dated, The Lost Child is too clumsy and not enough challenging to generate a single spark of interest. Fortunately, the characters and story are compelling, which may seduce some players.

The Lost Child draws heavily from several genres and seeks inspiration on many popular series to create something that is competent at what it proposes but which fails to fully stand on its two feet and make a name for itself. While the capture mechanic and combat system can be interesting, the game doesn't really captivate the player on a broader basis and ends up disappointing those who would expect something closer to the series that The Lost Child follows so adamantly.

The Lost Child is a dull, uninspired dungeon crawler. On paper, a Lovecraft dungeon crawler with a Japanese flair could be something truly iconic and memorable. Instead of realizing that ideal, The Lost Child apes existing dungeon crawlers and throws a dozen ideas at the wall, with none of them managing to stick. Combat can be fun and the El Shaddai nods are cute, but it isn't enough to make this cosmic terror worth losing your sanity over.
Reminds me of smt or pokemon. Good game if you like dungeon crawler rpgs. catch demons to kill demons in a first person dungeon. you know how

Reminds me of smt or pokemon. Good game if you like dungeon crawler rpgs. catch demons to kill demons in a first person dungeon. you know how this goes.

…

Expand

Even if I'm not a great fan of dungeon crawlers, I can say that this game is quite enjoyable. This is caused because the game works as a good

Even if I'm not a great fan of dungeon crawlers, I can say that this game is quite enjoyable. This is caused because the game works as a good introduction to the dungeon crawler genre while eliminates some aspects that make this type of games redundant and unnecessarily difficult.

It will take you several hours to complete if you want to explore all the strategic system of the game and collect all the creatures (named Astrals). It´s enjoyable and deep enough, with good voice acting and the mix with the visual novel genre.
Its weak points are the music and a poor art in every artwork that isn't the ones you watch frequently. It also is quite repetitive and you can feel bored if the strategic part doesn't catch you at first.

The Lost Child is the type of game that only catch a specific group of gamers, so you better try it before buying it.

…

Expand

Budget game for those MegaTen fans. Graphically on the low side but presentation and music are rather good. Voice acting is well done. This

Budget game for those MegaTen fans. Graphically on the low side but presentation and music are rather good. Voice acting is well done. This is a solid clone of SMT series. SMTV is a ways off, so play The Lost Child in the meantime.

…

Expand

The Lost Child is a great game for people that love the old school Shin Megami Tensei style games. The majority of the game is a mix between a

The Lost Child is a great game for people that love the old school Shin Megami Tensei style games. The majority of the game is a mix between a (mostly voiced) visual novel and a SMT like turn based dungeon crawler. Even though the random encounters are not particularly challenging (especially on normal) the boss battles can be quite the challenge and really have that SMT vibe to it. For veterans of these kind of games I do recommend to start the game on hard mode to have a more authentic experience that fits the genre better.

Personally I prefer to experience this game in handheld mode, and its a great pick up and play game. For me as a JRPG fan I had a lot of fun and give it an 8.

…

Expand

It's a solid game! I cannot give it anything higher than a 7, though, due to the mediocre music/sound and mediocre dungeon appearance. I do

It's a solid game! I cannot give it anything higher than a 7, though, due to the mediocre music/sound and mediocre dungeon appearance. I do like the Astrals, all the variety and potential combinations. The art for the Astrals is pretty awesome too.

It lacks some quality of life type polish, too, like how even at max speed the game is way too slow, there's no unlimited auto-movement like in Etrian Odyssey, there's way too much gear and way too many items, skills are randomly learned (you can get RNG-screwed), and a big one: most Astrals are completely useless except to transfer a skill or two onto a better Astral, usually one with extremely high MP so they actually can use it more than twice before going oom.

Oh, and it's WAY overpriced. It should literally be half of what they're asking.

Despite all that, I'm still having enough fun with it after ~30 hours for some reason.

…

Expand