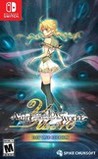 Summary:

Your love awaits beyond the bounds of this world! Play as Takuya, an academy student who discovers the secret to time travel thanks to a mysterious gift from his deceased father. Use the Reflector Device to travel through multiple timelines and gather clues to unlock the truth resting

Your love awaits beyond the bounds of this world! Play as Takuya, an academy student who discovers the secret to time travel thanks to a mysterious gift from his deceased father. Use the Reflector Device to travel through multiple timelines and gather clues to unlock the truth resting beneath Sword Cape.

…

Expand
Developer:

Elf

Genre(s):

Adventure

,

General

# of players:

No Online Multiplayer

Cheats:

On GameFAQs

Rating:

M
Yu-No's biggest problem is that it's a game that deserves a lot of respect for its intricate, intelligent storytelling and nuanced look at deeper themes, but unlike the legendary visual novels that people do tend to take seriously (Steins;Gate or Danganronpa, for example), Yu-No's fan servicey elements are on the juvenile side of things just often enough that certain elements of the community will dismiss the game on that basis. It deserves better than that, because Yu-No is a brilliantly written, seminal visual novel, and even in the fan service it gets things right far, far more often than it misfires.

This remake offers a legendary visual novel with a strong point-and-click influence and a complex and interesting experience. So if you have the patience to make your way through its multiple routes and its content, it is undoubtedly an excellent option to play something different on Nintendo Switch.

YU-NO is a monumentally impressive piece of the genre's history that finds ways to impress even today, but perhaps it's best not to load a jewel placed back in the 90s and travel back to a time when "sex sells" was the core tenant of the visual novel framework.

Yu-No: A Girl Who Chants Love at the Bound of this World was clearly once an incredibly daring visual novel, but some of that sense of mystery is done a disservice when revisiting the concept via this remake. Games like Steins;Gate or the Danganronpa series have since eclipsed it. That said, there's nothing as expansive or daring as Yu-No's branching timeline system, which still comes across as impressive even today. Despite all of its archaic design elements, cringeworthy perverted dialogue and now-bland characters, you can't refute the fact that the modern visual novel genre would simply not exist without Yu-No. It's just a shame that this remake feels like it has lost some of the soul of its original release, with nothing but bland character designs to refresh it for a modern audience.

I wanted to love YU-NO, I truly did. It had a lot of great ideas, and for its time was undoubtedly impressive in revolutionizing visual novels as a medium. The problem with genre-defining works is that they sometimes don't hold up as well as the games inspired by them. YU-NO had just as many glaring flaws in its story as it did innovative ideas, and this remake does nothing to fix or improve them. This was out of respect for the original author and I get that, but it is still a shame.