| Travis Strikes Again: No More Heroes | Pikuniku | New Super Mario Bros. U Deluxe |
| --- | --- | --- |
| | | |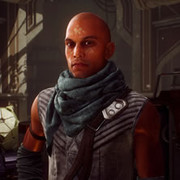 Find release dates, trailers, and scores for major upcoming and recent videogame releases for all platforms, updated weekly.
1.

Super Smash Bros. Ultimate

Release Date:

December 7, 2018

Inklings from the Splatoon series, as well as returning Smash characters like Mario and Link will be making appearances in this classic Nintendo franchise's Switch debut. Faster combat, new items, new attacks, new defensive options, and more will keep the battle raging whether you're at home or on the go.

2.

Diablo III: Eternal Collection

Release Date:

November 2, 2018

Generations of gamers have battled the demonic hordes of Diablo, and now it's your turn to take part in the action-RPG legacy. This Eternal Collection features Diablo III, the Reaper of Souls expansion set and the Rise of the Necromancer packall together in one definitive volume. Prepare yourself, mortal hero. The hellgates are opening.

3.

Guacamelee! 2

Release Date:

December 10, 2018

Brawling has never been more beautiful! The long-awaited sequel to the smash hit action-platformer is here: Guacamelee! 2 brings luchador Juan Aguacate out of retirement for a stunning new Metroidvania-style adventure, where he must face his greatest challenge yet - one that threatens to tear apart the very fabric of the Mexiverse! Explore a huge, hand-crafted world inspired by Mexican culture and folklore, filled with sassy new villains and weirdos (and a few old friends!). Learn a deep repertoire of bone-crunching wrestling moves to fend off the skeletal hordes and overcome skillful platforming challenges... and who said anything about a Chicken Illuminati? Certainly not us! Check out these features: * An epic adventure spanning time and space, featuring drop-in 4-player local co-op for you and your best amigos! * A brand new upgrade system: discover "trainers" around the world, defeat their challenges, and develop your skill sets for movement, combat, and more! * A vibrant, colorful adventure that takes you from the Mangrove Swamp to Hell itself, featuring twice as many enemy types as the first game and a roster of eccentric new bosses! * An absolutely fuego electro-Mexican soundtrack, and more gorgeous visuals than ever thanks to a fancy new rendering engine! * Definitely no secret society of chickens that teaches you ancient chicken abilities previously lost to the ages!

4.

Katamari Damacy REROLL

Release Date:

December 7, 2018

The stop-at-nothing pushing prince is back and ready to reroll. When the King of All Cosmos accidentally destroys all the stars in the sky, he orders you, his pint-sized princely son, to put the twinkle back in the heavens above. Join the King and Prince of Cosmos on their wacky adventure to restore the stars at home or on the go – now in full HD.

5.

Monster Boy and the Cursed Kingdom

Release Date:

December 4, 2018

A legendary game series returns with an all-new adventure and in HD/ Monster Boy is a colorful side-scrolling action adventure created in cooperation with Ryuichi Nishizawa, the creator of the famous Wonder Boy in Monster World series. Monster Boy is being created to bring back the enjoyment of the classic games that shine by simplicity. Exciting gameplay, upbeat music and smooth graphics. You'll need to overcome huge bosses, find hidden passages, discover powerful equipment and use all your wits and skills to remove a powerful curse. Transform into 6 different creatures, each with their own skills and abilities. Take advantage of all the unique powers to open new paths and advance in an epic story. We put all our passion into Monster Boy to create a truly enjoyable love letter to gaming from the 80's and 90's - will you join us and celebrate together with us? Features: * Switch between up to 6 playable characters: Each character feels different and all of them keep the gameplay fresh and exciting. * Unlock new paths and secrets with special equipment: Look for magic weapons and equipment that gradually open up the world. * Over 15 hours of epic adventure: Explore the new 'Monster World' in a huge interconnected environment. * Soundtrack from Japanese superstar composers: Yuzo Koshiro, Motoi Sakuraba, Michiru Yamane, Keiki Kobayashi and Takeshi Yanagawa * Full HD graphics at 60 frames per second: The game supports 1080p/60fps (docked) and 720p/60fps (portable mode) * HD Rumble support: Feel the action with high performance HD Rumble support

6.

Warframe

Release Date:

November 20, 2018

They were called Tenno. Warriors of blade and gun: masters of the Warframe armor. Those that survived the old war were left drifting among the ruins. Now they are needed once more. The Grineer, with their vast armies, are spreading throughout the solar system. A call echoes across the stars summoning the Tenno to an ancient place. They summon you. Allow the Lotus to guide you. She has rescued you from your cryostasis chamber and given you a chance to survive. The Grineer will find you; you must be prepared. The Lotus will teach you the ways of the Warframes and the secrets to unlocking their powers. Come Tenno, you must join the war.

7.

Sid Meier's Civilization VI

Release Date:

November 16, 2018

Civilization VI offers new ways to interact with your world, expand your empire across the map, advance your culture, and compete against historys greatest leaders to build a civilization that will stand the test of time. Play as one of 24 different leaders from various countries around the world and throughout history. Build an empire of lucrative trade routes with Cleopatra of Egypt, flex the military might of your legions with Trajan of Rome, or develop a powerhouse of culture with Hojo Tokimune of Japan. Each of the leaders can be played any way you prefer, with unique abilities, units, and infrastructure in their quest for victory.

8.

Transistor

Release Date:

November 1, 2018

Wield an extraordinary weapon of unknown origin in this sci-fi themed action role-playing game from the creators of Bastion. Fight through a stunning futuristic city The game seamlessly integrates thoughtful strategic planning into a fast-paced action experience, combining responsive gameplay and rich atmospheric storytelling. During the course of the adventure, you will piece together the Transistor's mysteries as you pursue its former owners.

9.

Grim Fandango Remastered

Release Date:

November 1, 2018

Something's rotten in the land of the dead, and you're being played for a sucker. Meet Manny Calavera, travel agent at the Department of Death. He sells luxury packages to souls on their four-year journey to eternal rest. But there's trouble in paradise. Help Manny untangle himself from a conspiracy that threatens his very salvation. One of the most acclaimed adventure games of all time is now back, better than ever. Grim Fandango's epic story of four years in the life (or death) of Manny Calavera, travel agent to the dead, has been remastered to look, sound, and control even better than when it won GameSpot's Game of the Year award upon its original launch. Grim Fandango still stands as a classic of the genre, with unforgettable characters and unique combination of film noir and Mexican folklore. Remastered version includes: -Repainted, hi-res character textures -New, dynamic lighting -Classic score re-recorded with a full live orchestra -Over 2 hours of exclusive developer commentary -Concept art browser

10.

Kingdom: Two Crowns

Release Date:

December 11, 2018

In Kingdom Two Crowns, players must work in the brand-new solo or co-op campaign mode to build their kingdom and secure it from the threat of the Greed. Experience new technology, units, enemies, mounts, and secrets in the next evolution of the award-winning micro strategy franchise.