| Ace Combat 7: Skies Unknown | Travis Strikes Again: No More Heroes | Onimusha: Warlords |
| --- | --- | --- |
| | | |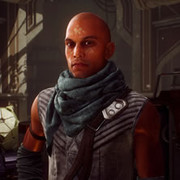 Find release dates, trailers, and scores for major upcoming and recent videogame releases for all platforms, updated weekly.
1.

Octahedron: Transfixed Edition

Release Date:

January 17, 2019

Surf through a pulsating underworld on platforms YOU pull from thin air, where and when you want, in this psychedelic action platformer. Unlock devastating abilities across 50+ hand crafted levels as you defy gravity to a pumping beat. Fry enemies with laser beams, crumble walls, and solve puzzles, while obstacles & enemies move along with the beat. Ascend through the subterranean world of Veetragoul as you lose yourself to a pulse-pounding soundtrack from Chipzel, Andre Sobota, Derek Howell and Monomirror. Enjoy brand new features & content exclusive to the Transfixed Edition: New time trial medals, dozens of new special challenges and new post-game unlockables

2.

Hitman 2

Release Date:

November 9, 2018

Travel the globe and track your targets across exotic sandbox locations in Hitman 2. From sun-drenched streets to dark and dangerous rainforests, nowhere is safe from the world's most deadly assassin, Agent 47. Prepare to experience the ultimate spy thriller story -- your mission is to eliminate the elusive Shadow Client and unravel his militia, but upon learning your target's true identity and the truth about 47's past, nothing will ever be the same.

3.

Insurgency: Sandstorm

Release Date:

December 12, 2018

Insurgency: Sandstorm is a team-based, tactical FPS based on lethal close quarters combat and objective-oriented multiplayer gameplay. Experience the intensity of modern combat where skill is rewarded, and teamwork wins the fight.

4.

Bladed Fury

Release Date:

December 17, 2018

An action game set in the Ancient China, bringing players addictive experiences with its unique Chinese traditional art-style and sound design.

5.

Mario & Luigi: Bowser's Inside Story + Bowser Jr.'s Journey

Release Date:

January 11, 2019

Laugh your way through a story told from three perspectives. Search the Mushroom Kingdom for a cure as Bowser, explore his innards as the Mario Bros., and discover the untold story of Bowser Jr.'s Journey. Overcome the fury of Fawful, action-packed battles, puzzling tasks, and giant bosses in a classic action RPG—stuffed with new content! Mario and Luigi are stuck inside Bowser, forced to accomplish unusual tasks to assist their arch nemesis with hero stuff across the land. The scenes and dialogue that ensue will have you cackling like Fawful, even in battle! Time your button presses and keep up with the action: turn the system sideways, blow into the mic, or tap the touch screen. In an all-new mode, Bowser Jr. will cross paths with our unlikely allies as he recruits Ranged, Flying, and Melee troopers to fight for his cause. Strategically form teams and pit them against enemies to reign supreme in frenetic combat.

6.

Forza Horizon 4: Fortune Island

Release Date:

December 13, 2018

Negotiate the wild terrain on the island in FH4's first expansion.

7.

Tales of Vesperia: Definitive Edition

Release Date:

January 11, 2019

Tales of Vesperia: Definitive Edition celebrates the 10th anniversary of this RPG with new fully playable characters, events and other additional content never released outside of Japan. Follow Yuri Lowell, a former Imperial Knight, as he befriends a colorful cast of characters throughout the world of Terca Lumireis and finds himself in the middle of a nefarious plot that threatens the destruction of the entire planet.

8.

Monster Boy and the Cursed Kingdom

Release Date:

December 4, 2018

A legendary game series returns with an all-new adventure and in HD. Monster Boy is a colorful side-scrolling action adventure created in cooperation with Ryuichi Nishizawa, the creator of the famous Wonder Boy in Monster World series. Monster Boy is being created to bring back the enjoyment of the classic games that shine by simplicity. Exciting gameplay, upbeat music and smooth graphics. You'll need to overcome huge bosses, find hidden passages, discover powerful equipment and use all your wits and skills to remove a powerful curse. Transform into 6 different creatures, each with their own skills and abilities. Take advantage of all the unique powers to open new paths and advance in an epic story.

9.

GRIS

Release Date:

December 13, 2018

Gris is a hopeful young girl lost in her own world, dealing with a painful experience in her life. Her journey through sorrow is manifested in her dress, which grants new abilities to better navigate her faded reality.

10.

Big Bash Boom

Release Date:

November 29, 2018

Big Bash Boom is this summer's arcade blast for the whole family. Fully licensed with all your favourite Big Bash heroes, teams, and mascots, Big Bash Boom is all about whacking spectacular sixes... and then doing a little dance just to rub it in. Use powerups to get an edge on the field, or bling out your favourite team with a rich assortment of hilarious unlockable equipment options. Play along with Australia's biggest competition as it happens, and dominate your living room!