The Biggest Summer Blockbusters of 2017, Ranked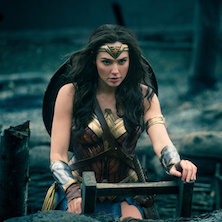 by
Julia Hays, for Metacritic
– August 11, 2017
Wonder Woman vs. Spider-Man. Mummies vs. Transformers. Pirates vs. Minions. Apes vs. Aliens. Are filmgoers facing franchise fatigue yet?
In a summer packed with sequels and reboots, and few originals, only a handful of films garnered great critical praise to rise above the pack.
We've compiled a list of the biggest money-making blockbusters of the summer season to date—films released from May through mid-August—and ranked them by Metascore.