Metacritic's 11th Annual Game Publisher Rankings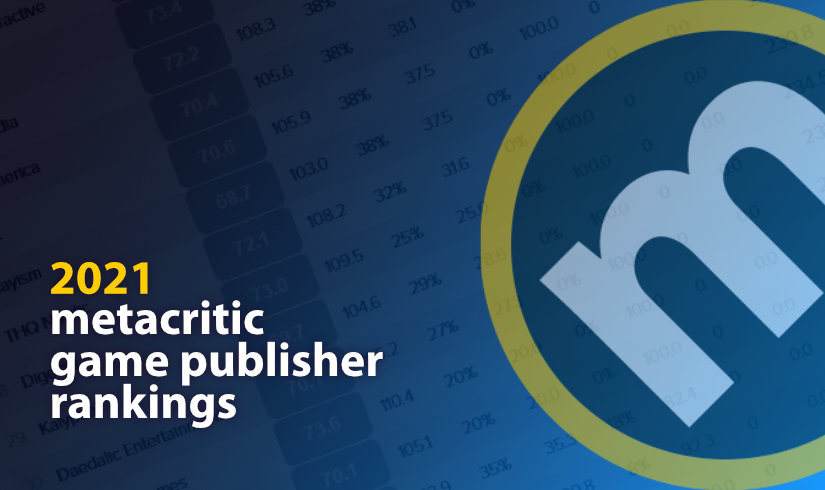 by
Jason Dietz, Metacritic Features Editor
– March 25, 2021
Which game publishers released the best games in 2020? For the 11th straight year, we sifted through 12 months of data to determine the best and worst game publishers of the year, based solely on the quality of their 2020 releases. Sales and user reviews do not factor into these rankings; only critic reviews (as captured by each game's Metascore) are used to evaluate performance.
Publishers are ranked from worst to best in the gallery above based on a points system, calculated (as in previous years) according to the following four factors:
(1) Average Metascore for all games released in 2020
150 possible points (awarded at 1.5 x the average Metascore)
(2) % of scored products with good reviews (Metascore of at least 75)
100 possible points (ex: 80% good = 80 points)
(3) % of scored products with bad reviews (49 or lower; in this case, a lower % is better)
100 possible points (ex: 20% bad = 80 points)
(4) Number of "great" titles (Metascore of 90 or higher, min. 7 reviews)
Awarded as 5 bonus points for each distinct title with a 90+ score
Note that the Metascore average (the first factor) counts slightly more than the other factors. Only publishers with five or more distinct titles released last year are included in our rankings.
Finally, note that iOS games are excluded from all calculations. All scores in this report are from March 3, 2021, and U.S. release dates and publishers are used for all games except those never released in the U.S.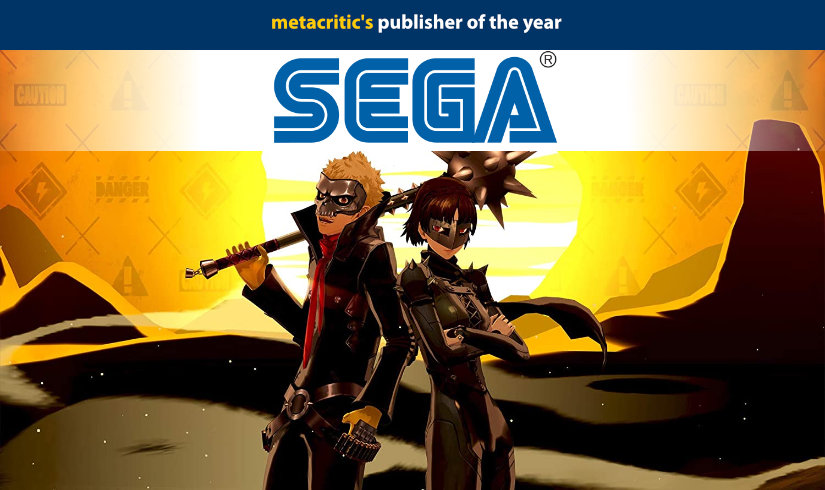 Previous year's rank: 18
Average Metascore for 2020 releases: 81.6
38 scored products (28 distinct titles): 95% good, 0% bad
"Great" games: Persona 5 Royal (PS4), Yakuza 0 (XB1)
Total points: 327.2
Now in its seventh decade, the Japanese gaming company had quite a good 2020, shooting up 17 places in our annual rankings to take the crown as our #1 publisher of the year. Sega's average Metascore (including games published under the label of its Atlus subsidiary) was actually a fraction of a point below that of our #2 publisher, Annapurna, but Sega was boosted into the top slot by virtue of having two stellar 2020 games—though both (including Metacritic's 2020 Game of the Year, Persona 5 Royal) were ports of previously existing titles to new platforms.
In fact, Persona and Yakuza ports accounted for Sega's five highest-scoring products in 2020—while numerous console ports of Two Point Hospital and Bayonetta also helped bolster Sega's average score. The publisher's best completely new game last year was the strategy-adventure mashup 13 Sentinels: Aegis Rim. (Some of these games were released prior to 2020 in Japan, but we use North American release dates for our calculations.)