Metacritic's 13th Annual Game Publisher Rankings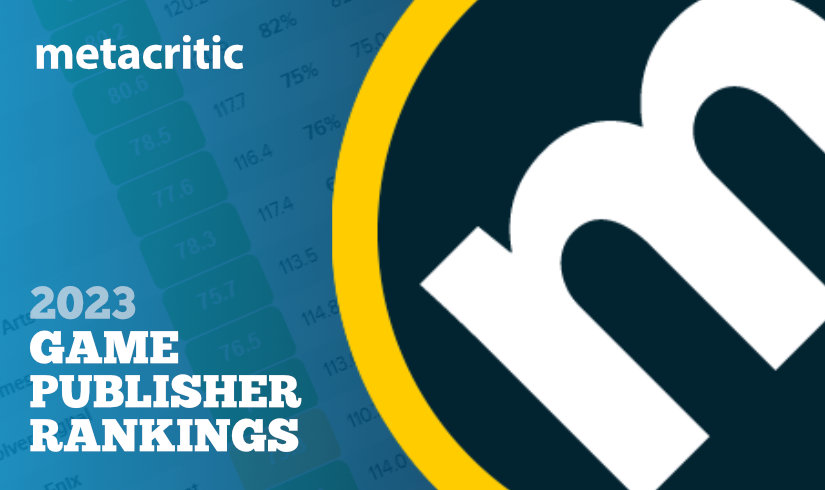 by
Jason Dietz, Metacritic Features Editor
– March 23, 2023
Which game publishers released the best games in 2022? For the 13th consecutive year, we sifted through 12 months of data to determine the best and worst game publishers of the year, based solely on the quality of their 2022 releases. Sales and user reviews do not factor into these rankings; only critic reviews (as captured by each game's Metascore) are used to evaluate performance.
Publishers are ranked from worst to best in the gallery above based on a points system, calculated (as in previous years) according to the following four factors:
(1) Average Metascore for all games released in 2022
150 possible points (awarded at 1.5 x the average Metascore)
(2) % of scored products with good reviews (Metascore of at least 75)
100 possible points (ex: 80% good = 80 points)
(3) % of scored products with bad reviews (49 or lower; in this case, a lower % is better)
100 possible points (ex: 20% bad = 80 points)
(4) Number of "great" titles (Metascore of 90 or higher, min. 7 reviews)
Awarded as 5 bonus points for each distinct title with a 90+ score
Note that the Metascore average (the first factor) counts slightly more than the other factors. Only publishers with five or more distinct titles released last year are included in our rankings. Rather unusually, a major game publisher (it rhymes with "Microsoft") that ranked #1 a year ago failed to reach that cutoff this time, leaving them unable to defend their title.
Finally, note that iOS games are excluded from all calculations. All scores in this report are from March 9, 2023, and U.S. release dates and publishers are used for all games except those never released in the U.S.