23 Natural Disaster Movies, Ranked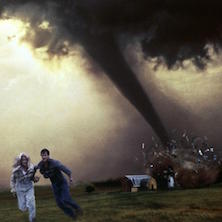 by
Julia Hays, for Metacritic
– October 13, 2017
From tornadoes and tsunamis to asteroids and volcanoes, there is no shortage of movies about humans fighting Mother Nature to survive.
Just in time for Geostorm, here is our ranking of natural disaster movies in the past 25 years. We're not talking about man-made disasters, pandemics, or monster movies that happen to feature destruction … this list is just nature at its meanest.
Grab your umbrella and your go bag, because things are about to get real.