Best TV Reboots and Revivals (Since 2000)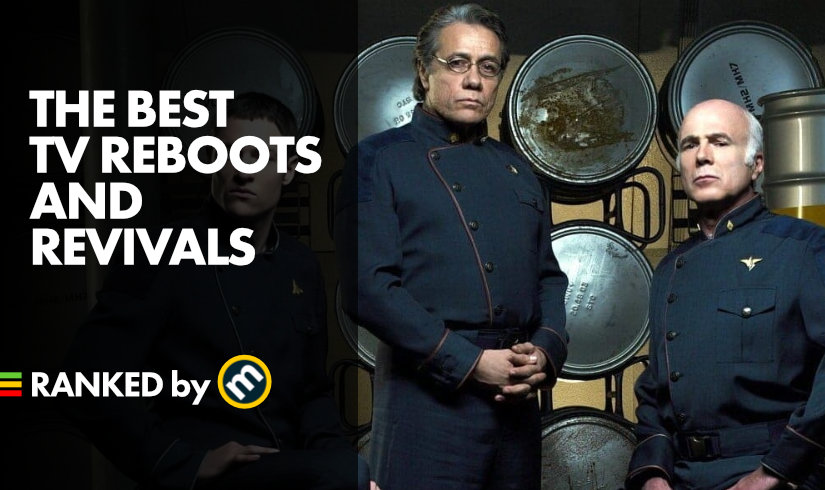 by
Danielle Turchiano, Senior Editor
– September 1, 2022
Everything old can be new again with the right approach. At least, that's what television executives across broadcast and cable networks and streaming platforms hope. After all, there is already a proven built-in audience for series that came and went years ago, and sometimes the fans of those shows are actively clamoring for more.
So, it should be no surprise that as the volume of new television shows continues to creep up (hitting a record high 559 original scripted, English-language series alone in 2021), the number of reboots and revivals among those series also continues to grow. The question for many executives, writers, and producers seems not to be, should we return to this previous world, but rather, when and how?
Rebooting a television series means keeping the original premise and tone of a previous series intact for a new iteration, but creating brand new characters and story arcs, sometimes including a new setting and time period. Sometimes these series are also called remakes.
A revival is a series that picks up the same characters and world from the original series but tells new stories with them, meeting them at a new point in their lives. Sometimes revival series are also called continuation series, depending on the timeframe that has passed between the end of the original and the start of the return. 
Using the word "reimagining" to describe a series is supposed to signify that other material from the previous series is the source material for the new version, but often, the Powers That Be just seem to just like it better and use it colloquially, loosening the definition.
It all may be a slippery slope. And that doesn't even take into account spin-offs and prequels! 
Here, Metacritic highlights the best scripted, live-action reboots and revivals since 2000, ranked by Metascore. It should be noted that if a series is listed as a new season of the same original show on our website, the Metascore listed below is for its first revival season, not the series overall. And yes, we call out which series are reboots and which are revivals!