Every TIFF People's Choice Award Winner (Since 2000), Ranked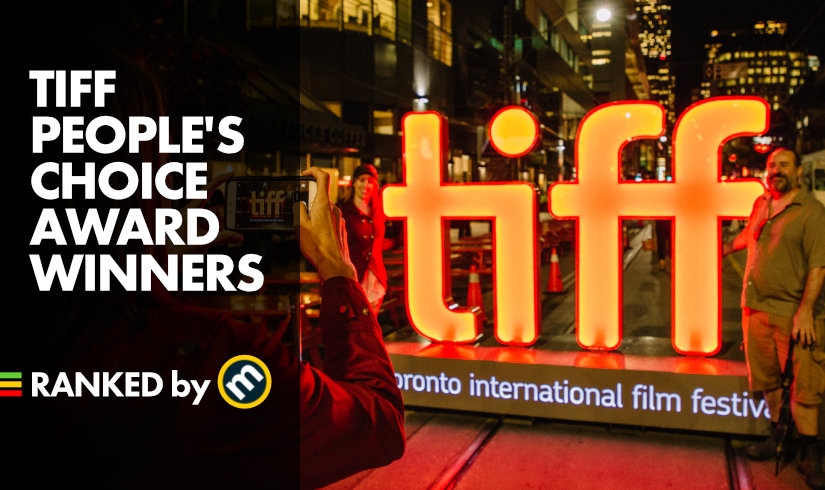 by
Annie Lyons, for Metacritic
– September 13, 2022
Updated 9/18/22 to add the 2022 winner, The Fabelmans.
Since 1978, movie lovers attending the Toronto International Film Festival (TIFF) have cast their votes each year for their favorite film of the festival.
Even for those who don't attend the festival, the officially named TIFF People's Choice Award can provide some interest for anyone interested in the films award circuit. As one of the world's most widely-attended film festivals, TIFF has a reputation for kickstarting the Oscars race. The annual festival is also notably open to the public, so it has an audience outside of industry professionals whose reaction can help gauge how a film will perform after its wide release.
The People's Choice Award in particular has garnered a reputation for helping predict eventual Oscar Best Picture winners. Since 2010, all but one of the TIFF Audience Winners have also received an Oscar nomination for Best Picture, with four of those films taking home the top prize.
In honor of this year's TIFF—whose winner will be revealed later this week—Metacritic has compiled a list of all winners of the TIFF People's Choice Award since 2000, ranked from worst to best by Metascore. All but three of these titles have Metascores of 61 or higher, indicating generally favorable reviews, and half of them have Metascores of 80 or higher, indicating universal acclaim. In addition to critical praise.
While many of these films are dramas that tackle serious topics, this list spans a wide range of genres. Whether you love dark crime thrillers, soaring romantic musicals, or fascinating biopics, this list should feature at least one title that will suit your taste.
Additional content by Jason Dietz
Above photo: Connie Tsang / courtesy of Toronto International Film Festival