Horror Movie Franchises, Ranked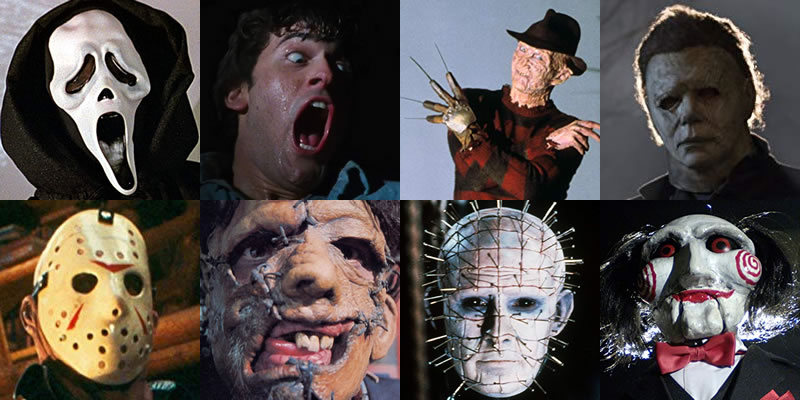 by
Jason Dietz, Metacritic Features Editor
– October 22, 2018
If you've ever glanced at our site before, you are probably well aware of the fact that horror movies receive poor reviews from professional critics far more often than they receive praise. Nevertheless, could there be some horror franchises that have distinguished themselves in the eyes of reviewers?
To find out, we have ranked every horror movie franchise by the average Metascore for all of the films in the franchise. (We are only including franchises with a minimum of four films with Metascores.) The results can be viewed in the gallery above.
Note that there is a major caveat: At some point, many horror franchises stop releasing films in theaters and switch to a direct-to-video model. (Or they choose that route from the beginning.) Those straight-to-home-video films tend not to get reviewed by our usual group of critics, and thus we are unable to calculate a Metascore for those films. (Metascores require at least four reviews.) As a result, several long-running horror franchises did not hit our four-films-with-scores minimum and are not included in our ranking. These excluded franchises include:
Critters (only 2 scored films: Critters and Critters 2)
Phantasm (3 scored: Phantasm, Phantasm II, Phantasm V)
Prom Night (3 scored: Prom Night and its 2008 remake, plus Prom Night II)
Puppet Master (of the 13 films, only this year's The Littlest Reich has a score)
Return of the Living Dead (2 of the 5 films first debuted on TV and don't have scores)
... as well as Anaconda, Children of the Corn, Lake Placid, Leprechaun, Pumpkinhead, Silent Night, Tremors, and Wrong Turn, to name a few.
Also excluded are a few very old franchises (like Universal's 1930s/40s Frankenstein series) and foreign franchises that don't have at least four films with proper American theatrical releases. This latter group includes various Japanese monster movie properties as well as more recent titles like Ju-on and The Ring.