Every M. Night Shyamalan Movie, Ranked Worst to Best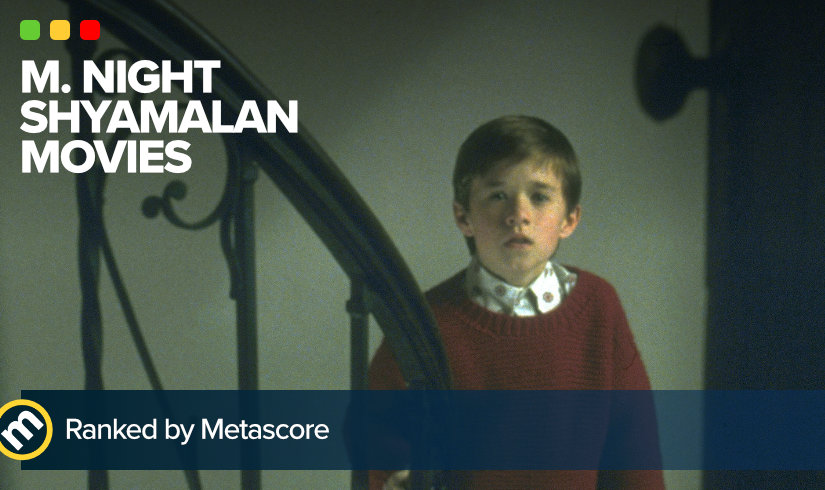 by
Taylor Freitas, for Metacritic
– February 2, 2023
M. Night Shyamalan has been a household name since the late 1990s when he wrote and directed the supernatural thriller The Sixth Sense. In the years since, he's cemented his status as a talented triple threat, serving as a director, writer, and producer on a dozen more feature films and multiple TV shows.
Shyamalan's professional directorial career began with 1998's Wide Awake, a family-friendly comedy-drama about a young boy in search of God—an early example of the spiritual themes that frequently appear in Shyamalan's work. He followed up with The Sixth Sense a year later, which was nominated for six Academy Awards, including Best Picture, Best Director, and Best Original Screenplay.
His success continued into the new millennium with the releases of Unbreakable (2000), Signs (2002), and The Village (2004). However, things took a slight downturn from 2006 to 2013, when Shyamalan directed the four lowest-rated films of his career so far: Lady in the Water, The Happening, The Last Airbender, and After Earth – each of which received Metascores under 36, indicating generally unfavorable reviews from critics.
Since then, Shyamalan has returned with more well-reviewed titles, including the quirky horror-comedy The Visit, the second and third installments in the Unbreakable trilogy (Split and Glass), and the graphic-novel-turned-thriller Old. During this time, he also branched out into television, serving as a director and executive producer on Wayward Pines and Servant.
His most recent directorial effort is Knock at the Cabin, a psychological horror flick about a family who gets taken hostage in the woods.
In the gallery on this page, we rank every Shyamalan-directed movie from worst to best by Metascore, representing the consensus opinions of professional reviewers.