Every Marvel Movie, Ranked From Worst to Best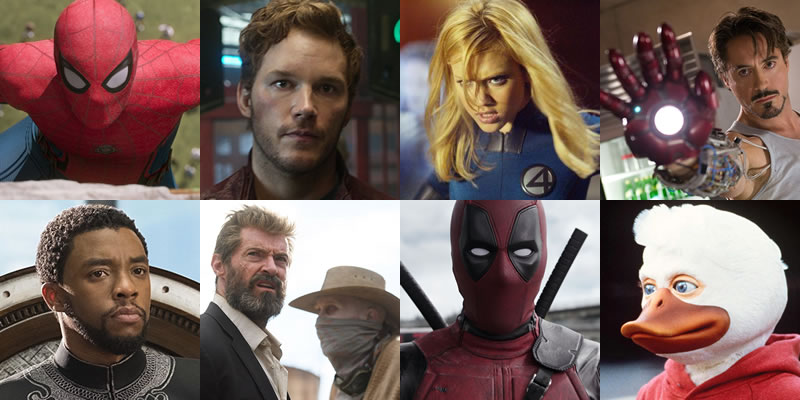 by
Jason Dietz, Metacritic Features Editor
and Lance Cartelli, for Metacritic
– March 14, 2016
Last updated June 27, 2019 to add Dark Phoenix and Spider-Man: Far From Home.
The Marvel universe is far bigger than just a bunch of Avengers. Even before the release of 2008's Iron Man—and the post-credit scene that launched a Cinematic Universe—Marvel was working to cook up movies based on everybody from Daredevil to Spidey, from Wolverine to the Silver Surfer.
The past few years have seen the release of Deadpool, based on a Marvel character though not part of the successful Marvel Cinematic Universe, followed by new chapters in the Captain America and Guardians of the Galaxy sagas. As we await the next film, we have compiled a definitive ranking (by Metascore) of every Marvel movie in recent years—over 40 of them.