16 Films to See in October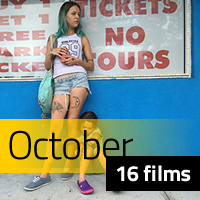 by
Keith Kimbell, Metacritic Film Editor
– October 2, 2017
Updated 7:23pm to remove Three Billboards Outside Ebbing, Missouri, which has been delayed to a November 10 release date.
A large percentage of each year's best films open in the fall months, and this October looks likely to continue that trend, with multiple 90+ releases as well as notable new features from Todd Haynes, Yorgos Lanthimos, Noah Baumbach, Ruben Östlund, and Agnès Varda. In recent years, October has also been the month to launch smart but crowd-pleasing sci-fi fare. Following in the footsteps of Gravity, The Martian, and Arrival this year is the long-awaited Blade Runner 2049, which is already earning rave reviews.
Get the scoop on these and other top October films (including a few Netflix exclusives) in our gallery below.