Meet This Year's Best Picture Contenders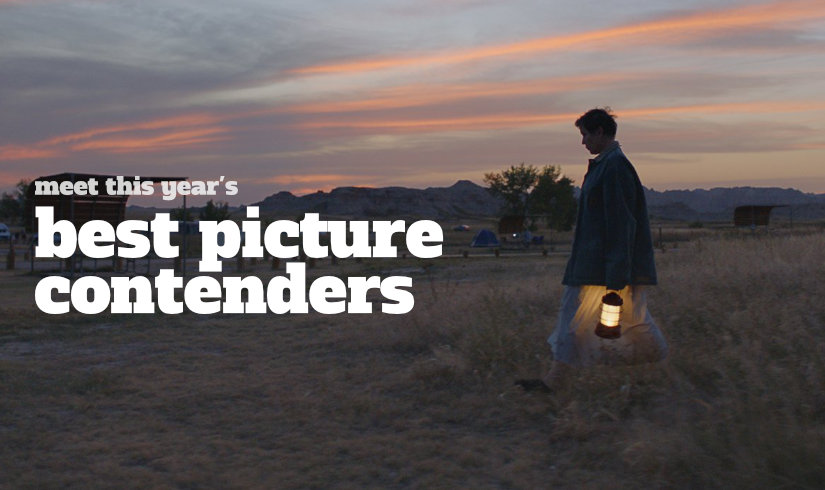 by
Jason Dietz, Metacritic Features Editor
– November 3, 2020
We may be living in unsettled times, but there's one bit of (minor) normalcy rapidly approaching: Hollywood's awards season. So which films from 2020 (plus next January and February, thanks to an extended eligibility period) could contend for a best picture Oscar next spring? We have surveyed industry experts, reviewed the reviews, and examined the top performers at this year's few surviving major film festivals to come up with a list potential contenders.
Despite the fact that so many potential 2020 nominees have taken themselves out of the running by shifting their release dates into late 2021 (a list that includes Steven Spielberg's West Side Story, Denis Villeneuve's Dune, Tom McCarthy's Stillwater, the Aretha Franklin biopic Respect, and Wes Anderson's The French Dispatch, among others), there are still over a dozen strong contenders to receive a best picture nomination when the Academy reveals its selections on March 15, 2021. (The delayed Oscar ceremony will be held on April 25.) Those films, and a handful of additional wildcards, are listed in alphabetical order in the gallery above.
Note that it looks like director Steve McQueen will be represented at least twice (and perhaps more) near the top of our list of 2020's best-reviewed films. But his five (!) upcoming releases are technically part of an BBC/Amazon anthology series (Small Axe) which will make his films Emmy-eligible rather than Oscar-eligible, so they are omitted here.