Network:

ABC

Series Premiere Date:

Mar 5, 2015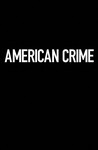 Summary:

Taylor Blaine (Connor Jessup), a student at a public high school accuses two basketball players at a rival private high school of posting pictures on social media after drugging and assaulting him in the second season of the anthology series.

Genre(s):

Drama
Season 2 premiere date:

Jan 6, 2016

Episode Length:

60
Please enter your birth date to watch this video:
You are not allowed to view this material at this time.
This is uncomfortable television about uncomfortable topics. And we could use more of it.... This way of constantly upending the viewers' own preconceptions saves the show when it seems a bit too preachy and on-the-nose. Television too often gets teenagers wrong--too perfect, too whiny, or too bratty--but the young actors here offer nuanced portrayals.

American Crime returns with an equally powerful, compelling, and intelligent story.

Scene for scene, it feels more attuned to the daily realities of life in 2016 America than any other drama on network TV. And because it's a self-contained story that bears no relation to season one, you can jump right into it. I urge you to give it a shot if you aren't already a fan. Just be patient. It's one of those shows that needs a bit of time to work its peculiar magic.

The adults' heated conversations can feel more like textbook debates than natural dialogue. But the acting is phenomenal. [8/15 Jan 2016, p.97]

By the end of the first hour you're not entirely sure what happened or who is to blame, but you're left with an unsettling feeling that even when the truth does surface the story won't be tied up with a neat little bow as it would be in so many other crime dramas on television.

Powerful new season. [4-17 Jan 2015, p.15]

Even if some moments ring true, too many deafening blows make the show's only impact comparable to blunt force trauma. American Crime has never met a bad choice it can't find a way to justify, and worse yet, it uses the worst moments as hooks to lure viewers to the next episode.
A solid start to what is sure to be another intensely, phenomenal season. This series pulls no punches. Real, real, real with exceptional

A solid start to what is sure to be another intensely, phenomenal season. This series pulls no punches. Real, real, real with exceptional heart and immaculate craft.

…

Expand

American Crime vuelve con una temporada igualmente impecable como la anterior. Con un reparto brillante y una historia nunca antes contada en

American Crime vuelve con una temporada igualmente impecable como la anterior. Con un reparto brillante y una historia nunca antes contada en la televisión abierta. Una serie que todos deberían ver y un guionista del que todos deberían aprender.

…

Expand

Brilliant season! The first season was well-acted but I found this much more compelling. The acting, writing, directing and pacing are

Brilliant season! The first season was well-acted but I found this much more compelling. The acting, writing, directing and pacing are sublime. The characters are so well drawn you wish it went longer. Highly recommended! Really hope this gets renewed for a third season.

…

Expand

Superb writing, acting and casting. Simply the best scripted show on Network TV... John Ridley is the best writer in Hollywood. Point blank

Superb writing, acting and casting. Simply the best scripted show on Network TV... John Ridley is the best writer in Hollywood. Point blank and period.

…

Expand

After a dreary season one, this second instalment takes place mostly at a private high school. It's still dark and challenging, but this

After a dreary season one, this second instalment takes place mostly at a private high school. It's still dark and challenging, but this season is gripping in a more accessible way. The cast is phenomenal, even better this time around. "Important" is a word too often used for work like John Ridley's, so let's just say there should be more dramatic television like American Crime.

…

Expand

American Crime, en su segunda temporada (no he visto la S01), es una magnífica serie que trata un tema de una forma super inteligente y cruda,

American Crime, en su segunda temporada (no he visto la S01), es una magnífica serie que trata un tema de una forma super inteligente y cruda, trata de concienciar de lo que desgraciadamente es muchas veces el día a día en muchas escuelas y en grupos de jóvenes. No voy a decir nada en cuanto a los aspectos técnicos, no hace falta.

Personalmente, a mí hay una cosa que no me gusta de la serie y es el tono de "falso documental" que tiene. Ya sé que es necesario y que forma parte de la trama, pero a veces no se si estaba viendo un documental o una serie. ¿Me ha gustado?, Sí. ¿La volvería a ver? No, pero se la pondría a mis hijos y la recomendaría a todo el mundo. Recomiendo como se trata el tema de la homosexualidad, el odio, el abuso escolar (el bullying).. etc.

En definitiva, como ya he escrito, es una serie que ni mucho menos va a estar entre mis preferidas, pero que me alegro mucho de haber visto.

…

Expand

I accidentally wrote this review for Season 1 (which I found pretty good actually). But HATE Season 2. It completely ran out of air around

I accidentally wrote this review for Season 1 (which I found pretty good actually). But HATE Season 2. It completely ran out of air around episode 5. Then all the other problems with it--unconvincing dialogue, contrived reactions, over-weaning earnestness--became completely unbearable. It was like they wanted to pack as many social issues into the show as they could. Every conversation is one note: intense and fierce and outraged. It wears thin. Actors do their best. It's technically very well done. But the writing is a disaster.

…

Expand