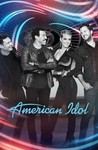 Starring:

Jennifer Lopez

,

Ryan Seacrest

,

Randy Jackson

Summary:

There were some major changes even before Season 10 began. Simon Cowell left to launch an American version of his UK talent show, The X Factor; Ellen Degeneres elected not to return; while Paula Abdul and Kara DioGuardi moved on to their own talent shows. Jennifer Lopez and Steven Tyler take

There were some major changes even before Season 10 began. Simon Cowell left to launch an American version of his UK talent show, The X Factor; Ellen Degeneres elected not to return; while Paula Abdul and Kara DioGuardi moved on to their own talent shows. Jennifer Lopez and Steven Tyler take over at the judges table with lone original judge, Randy Jackson.

…

Expand

Genre(s):

Reality

,

Music
Creator:

Simon Fuller

Season 10 premiere date:

Jan 19, 2011

Episode Length:

60
Please enter your birth date to watch this video:
You are not allowed to view this material at this time.
The instant chemistry among the three judges was so right, they couldn't have created it in a lab. Everything that made us fall in love with Idol in the first place was back.

We'll see how season 10 holds up once the chosen contestants move on to Hollywood, but for now Idol remains firmly on its pedestal. [14 Feb 2011, p.39]

[Jennifer Lopez and Steven Tyler] debuted this week on what seems to be a kinder, gentler and certainly much hairier version of American Idol.

Tyler, Lopez, and Randy Jackson showed some promise last night, for a few reasons. First of all, Idol works better with three judges than four. You could already feel a warm triangular bond developing between Jackson, Tyler, and Lopez.

[Steven Tyler] may be all talk, the initial good cheer may wear thin and we may be begging to be slapped around by Cowell in a few weeks, but for now it's just nice to have judges who aren't learning how to be stars themselves. Which means that this year, maybe the show can be about finding a real American idol.
The best season of the show to date. Despite the constantly incompetent judges, the absence of Simon, and the mediocre final 2, the talent

The best season of the show to date. Despite the constantly incompetent judges, the absence of Simon, and the mediocre final 2, the talent for Season 10 was off the charts. In spite of the powers that be trying to hold her down at nearly every opportunity, Haley Reinhart shined as the star of the season, outperforming her competitors at nearly every turn. Her close friend and sixth-place finisher Casey Abrams was also one of the highlights. With 39 episodes in total, Season 10 was a great season for talent and overall entertainment.

…

Expand

The show definitely misses Simon from the judging side. However the talent this year is amazing. The new format where the finalists get help

The show definitely misses Simon from the judging side. However the talent this year is amazing. The new format where the finalists get help with song selection, costumes and staging makes for a much better presentation. The judging is not as interesting without Simon but the show is actually better.

…

Expand

Season 10 was the first one I watched (Season 11 was the last). A friend told me Steven was hilarious in the show, so one day I had nothing to

Season 10 was the first one I watched (Season 11 was the last). A friend told me Steven was hilarious in the show, so one day I had nothing to do and saw that it was on TV and watched it. It was surprisingly fun, not only Steven but JLo and Randy were very entertaining as well. Talent-wise, I was also surprised, with James Durbin Jacob Lusk, Casey Abrams, Pia Toscano and Haley Reinhart. I felt Steven got a little burned out at the end of the season, and thought judges gave unfair criticism to Haley a couple of times despite killer performances. It's also unfortunate that none of those even reached the finals. To be honest I had to force myself to watch the finals. Overall, it was a pretty good season.

…

Expand

I was really impressed with the talent shone on the show. The chemistry of the judges were great and natural, I just wished that the judges

I was really impressed with the talent shone on the show. The chemistry of the judges were great and natural, I just wished that the judges were harder in their critiques for the contestants. Those critiques will certainly help the contestants. For me, it still lacks the spark that the first seasons of American Idol have. But still, I'm very impressed with the whole setup of the show, from auditions to the finale and I'm looking forward to its future seasons.

…

Expand

I pity all who actually idolize this show. AMERICAN IDOL can be sometimes good, but otherwise, it's so boring that whenever an actual

I pity all who actually idolize this show. AMERICAN IDOL can be sometimes good, but otherwise, it's so boring that whenever an actual interesting and memorable moment comes up, it's already too late: you've already given up on the show.

…

Expand

The show's flawed voting system is showing more and more prominently over the last few years. The majority of votes come from American female

The show's flawed voting system is showing more and more prominently over the last few years. The majority of votes come from American female teeny-boppers, who vote for their favourite male contestants, which is why the final 3 or 4 have all been male over the last few years. True talented girls like Pia Toscano don't stand a chance anymore, especially when the judges waste the saves on males. I have given up on this show which is based on the contestants' popularity with a specific market, and not on true talent.

…

Expand