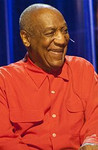 Summary:

Bill Cosby's first comedy special in over 30 years was recorded at the Cerritos Performing Arts Center in Cerritos, California.

Genre(s):

Comedy
Show Type:

Special

Season 1 premiere date:

Nov 23, 2013

Episode Length:

90
It's homage of the highest form, but comedy of the highest form, too. Cos quite obviously is far from finished.

Just when the crowd thinks it knows where he's going, he jerks the string and sends things in a different direction, to great effect. It's a gimmick that takes a refined sense of timing and a mastery of misdirection, and Mr. Cosby, who is 76, shows that he still has both.

There's admittedly nostalgia in seeing Cosby perform again after a 30-year TV standup special hiatus, but he still delivers some of the old wonderfulness.

There are also familiar dialogues between the brain and the body (golden) and a bit of hand-in-the-Jello-bowl mugging (not so golden), but all in all, the special lives up to its name. Neither finished, nor diminished.

Without the benefit of Bill Cosby's timing and avuncularity, the spouseribbing gags featured in the comedy legend's first televised concert in 30 years would come across as simply mean-spirited.

He shuffles onstage more slowly than he used to. But he's still Cosby the comedian, and to underscore that point, he's even on the same subject where he left off whenever you last saw him.