Please enter your birth date to watch this video:

You are not allowed to view this material at this time.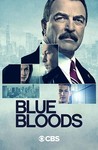 Episode Details & Credits
CBS |
Air Date:
November 12, 2010
Starring:
Tom Selleck, Len Cariou, Marisa Ramírez, Marisa Ramírez, Jennifer Esposito, Amy Carlson, Will Estes, Bridget Moynahan, Donnie Wahlberg, Vanessa Ray, Sami Gayle
Summary:
After witnessing a crime in progress, Jamie's suspect is killed in the pursuit. Danny must solve the case to clear Jamie's name and keep IA from a full-blown investigation.
Seasons & Episodes
Season 11

Season 10

Season 9

Season 8

Season 7

Season 6

Season 5

Season 4

Season 3

Season 2

Season 1

Season 1 Overview

Air Date: September 24, 2010

S1:E22. The Blue Templar

Air Date: May 13, 2011

S1:E21. Cellar Boy

Air Date: May 6, 2011

S1:E20. All That Glitters

Air Date: April 29, 2011

S1:E19. Model Behavior

Air Date: April 8, 2011

S1:E18. To Tell The Truth

Air Date: April 1, 2011

S1:E17. Silver Star

Air Date: March 11, 2011

S1:E16. Age of Innocence

Air Date: February 25, 2011

S1:E15. Dedication

Air Date: February 18, 2011

S1:E14. My Funny Valentine

Air Date: February 9, 2011

S1:E13. Hall of Mirrors

Air Date: February 2, 2011

S1:E12. Family Ties

Air Date: January 26, 2011

S1:E11. Little Fish

Air Date: January 19, 2011

S1:E10. After Hours

Air Date: December 3, 2010

S1:E9. Re-Do

Air Date: November 19, 2010

S1:E8. Chinatown

Air Date: November 12, 2010

S1:E7. Brothers

Air Date: November 5, 2010

S1:E6. Smack Attack

Air Date: October 29, 2010

S1:E5. What You See

Air Date: October 22, 2010

S1:E4. Officer Down

Air Date: October 15, 2010

S1:E3. Privilege

Air Date: October 8, 2010

S1:E2. Samaritan

Air Date: October 1, 2010

S1:E1. Pilot

Air Date: September 24, 2010