Network:

Syfy

Series Premiere Date:

Dec 14, 2015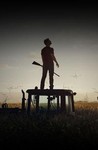 Starring:

Mike Vogel

,

Charles Dance

,

Daisy Betts

Summary:

The six-hour miniseries adaptation of Arthur C. Clarke's science fiction novel begins with aliens called Overlords, led by its ambassador Karellen (Charles Dance), who promises technological advances to help everyone on Earth through farmer-turned-liaison Ricky Stormgren (Mike Vogel).

Genre(s):

Drama

,

Science Fiction
Show Type:

Mini-Series

Season 1 premiere date:

Dec 14, 2015

Episode Length:

120
Ultimately, Childhood's End is a successful adaptation of a much-beloved novel that will satisfy fans and newcomers alike--wrapped nicely at both ends with colorful characters and effects, but faintly lacking a little something in the middle.

It's been brought into the present (Clarke's jumping-off point was the Cold War space race), but the depth and ambition are still there.

Childhood's End is great looking, with impressive special effects. It's also extremely slow, at least in the two hours previewed, and none of the characters is especially engaging.... But with just six hours (4.5 minus commercials) start to finish and dark clouds looming before Night 2, the miniseries could be just the antidote viewers need to counter Christmas sugar and spice.

Like a deluxe edition of The Twilight Zone, with echoes of Close Encounters of the Third Kind, The Day the Earth Stood Still, Children of the Damned and even Rosemary's Baby in its sprawling and (at first) quietly sinister narrative, this fable reminds us that something looks too good to be true, it usually is. [7-20 Dec 2015, p.17]

There's a certain loss of dramatic tension that comes with any direct translation of twists from an original work, but it's heightened here--especially because the adaptation is a victim of the source material's success.

The miniseries' balance between individual narratives and humanity's collective destiny remains a bit wobbly throughout.

Syfy's adaptation plays with Clarke's plot and themes but does so in such a leaden, DOA way that it's almost like a grade-school paper from someone who didn't read the assignment.
It has some flaws but overall a very good adaptation and a deep breath of true science fiction. Some people of course don't understand that

It has some flaws but overall a very good adaptation and a deep breath of true science fiction. Some people of course don't understand that writing a book and writing a script for tv are two different things.

…

Expand

This is a mini series that says so much about the problems of humanity but never attempts to make any kind of political commentary about the

This is a mini series that says so much about the problems of humanity but never attempts to make any kind of political commentary about the human race. It builds in a manner that has you wanting to know what comes next. At times it does seem to stray into areas that make little sense at the time but by the time you get to the end, all becomes very clear and worth every minute of viewing. A gem of a series that could easily get missed.

…

Expand

This review contains spoilers

, click expand to view

.

A surprisingly stylish and quasi-faithful retelling of Arthur C. Clarke's seminal classic, whose masterful themes re-defined the genre -- while not easily lending themselves to a visual medium. The screenwriters did a deft job of updating key story details for the 21st century. Unfortunately, I think they also fell victim to the generally thankless task of interweaving first-person melodrama via extended romantic arcs for characters like Ricky and Milo. I'm guessing their goal was to make the relatively dispassionate, clinical tone of Clarke's source material more palatable for a TV audience. I actually found both of these arcs to be touching, even heartbreaking -- but they did distract from some of the main story beats (for instance, worldwide parental despair at the loss of all children). I also think some of the resolution (and especially Overmind) scenes in Part Three were far too literal to have their intended impact. But again, I don't believe this material easily lends itself to a literal/visual medium. In all, I was surprisingly impressed by the excellent effects, the truly haunting imagery, and the degree of story power that managed to remain intact. Hoping this heralds a lasting (and long-overdue) change in programming philosophy for the SyFy channel.

…

Expand

It really pains me to give so a low-ball score to this show. I had such high hopes. I recall reading the book over 30 years ago and really

It really pains me to give so a low-ball score to this show. I had such high hopes. I recall reading the book over 30 years ago and really being struck by the various themes all wrapped in to one story... but, that's Asimov for you. Assuming you'd not read the book, the 'Syfy' version doesn't work. Too many plot holes exist and, without going in to all of them, the viewer is left to assume that there are rational explanation but the show just doesn't have the time to go in to them. Unfortunately, that's not the case. As an example, much time is wasted on Stormgren and what happens to his character and this adds no value to the story and leaves the viewer baffled. I had such high-hopes for Milo and he ends up being a singleminded mess. I'd like to empathize with him but it was impossible for me to emotionally invest in his character when he never explained what was driving him. The Greggson parents are whiney and I don't know if it was the overall casting (there were some good choices — Charles Dance was great) or the directing but I found most of the characters flat. If you had read the book, you'd be questioning watching this by the end of the 1st part and if you stick around for the 3rd part, you're just abusing yourself. I watched all this on-demand just recently and due to Comcast ('It's Comcastic'...blech) bugs, I finally tried watching the last part via the 'Syfy' website and now I really wished I hadn't. I understand they were trying to compress time but, either they did too much compression, they spent time where they didn't need to (see: Stormgren above) or they should have made the investment in a longer show. 'Syfy' has some really good work going on now ('The Expanse') and to take a classic like Childhood's End and do this to it is just disappointing.

…

Expand

I really tried to like this adaption. The main problem is that Arthur C. Clarke is just a damn good writer and the writers of this show are

I really tried to like this adaption. The main problem is that Arthur C. Clarke is just a damn good writer and the writers of this show are just so awfully bad. Thats why the episodes are so damn long and boring. If you look at the source material (the book), it contains less than 200 pages and still managed to tell a riveting story. The intention when outlining the series was probably benevolent, and granted - the visuals don't look half-bad - but the terrible dialogue, the repetition, and the overlength is just killing it for me. With a decent screenplay and some decisive compression of the story - I feel this could have done much better.

…

Expand

I'm going to be extremely frank with this, as I have waited 30 years for a film version. Is this why no one has tackled it as a feature film?

I'm going to be extremely frank with this, as I have waited 30 years for a film version. Is this why no one has tackled it as a feature film? Is it so hard to maintain dedication to original story line? Sadly ultimate failure - pro amerikkkann agenda is massively clear. Ricky the main character - no longer spelled Rikki - not a UN ambassador but the 'hard working ladies man' , the main man who owns the idealistic farm stead outside of new jersey is chosen as the 'one' to be the human interface between the 'overlords', oh but it was a toss up between him and a 72 year old blind woman from Seoul Korea. Wow he can even work on his tractors engine without a grease stain on his clean ass hands and permanent pressed 'lumberjack' shirt and pants. LOL . Throwing out key character developments and basic plot to drive home PROJECT BLUE BEAM. What's really a shame is it is a parody of itself, as so many science fiction movies and plots have derived from Childhood's end for so long and this series derives from those derivatives to only mesh in a subversive agenda of mind control. But what's new anyways.. your TV is a waste of time. Cliche city of the worst kind. As Ricky states @26:00 into the first part, "i might just take this and chuck it in the river". Speaking of water - the USA HOORAY plans to use Saudi pipe lines to run de-salinated water . LOL . This remix is so dumb.

…

Expand

This is a textbook example how to rape-murder an honored SF classic. The point of SF is NOT charachter development, but how any change,

This is a textbook example how to rape-murder an honored SF classic. The point of SF is NOT charachter development, but how any change, impacts society in general, as well as present moral dilemma's. Battlestar while great at presenting compelling characters, is STILL a cowboys vs injuns story at heart.

This series is loaded up with a lot of emo crap, totally unneccesay romantic subplots, stupid deviations from the original that create plotholes, or are just stupid: In the original, Jennifer is a baby, and never ever talks or becomes human. In the show, she's a 10 year old faking to be 4 year old who is somehow the Fearless Nazi Fascist Leader of all children.
Then, it tries to shove the ideologal crap down our throats that some "regular" boy farmer is at any level a better ambassador than a professional. (See: Trump. Sadly, he will screw up the world badly, but of course he will get re-elected because of whites looking to regain power, you can call that racism and that people don't like to admit they're wrong)

The writers clearly didn't read the source material or it was just too dificult for them....

…

Expand