Please enter your birth date to watch this video:

You are not allowed to view this material at this time.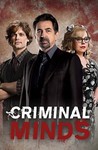 Episode Details & Credits
CBS |
Air Date:
March 21, 2007
Summary:
A serial arsonist who targets the homes of upper-middle-class families in San Francisco as they sleep is investigated. The BAU determines the arson victims are linked together through corporate development companies that have been accused of building on contaminated land.
Genre(s):
Drama

,

Action & Adventure

,

Suspense
Seasons & Episodes
Season 17

Season 17

Season 15

Season 14

Season 13

Season 12

Season 11

Season 10

Season 9

Season 8

Season 7

Season 6

Season 5

Season 4

Season 3

Season 2

Season 2 Overview

Air Date: September 20, 2006

S2:E24. No Way Out, Part Ii

Air Date: June 12, 2018

S2:E23. No Way Out (2): The Evilution of Frank

Air Date: May 16, 2007

S2:E22. Legacy

Air Date: May 9, 2007

S2:E21. Open Season

Air Date: May 2, 2007

S2:E20. Honor Among Thieves

Air Date: April 11, 2007

S2:E19. Ashes and Dust

Air Date: March 21, 2007

S2:E18. Jones

Air Date: February 28, 2007

S2:E17. Distress

Air Date: February 21, 2007

S2:E16. Fear and Loathing

Air Date: February 14, 2007

S2:E15. Revelations

Air Date: February 7, 2007

S2:E14. The Big Game

Air Date: February 4, 2007

S2:E13. No Way Out (1)

Air Date: January 17, 2007

S2:E12. Profiler, Profiled

Air Date: December 13, 2006

S2:E11. Sex, Birth, Death

Air Date: November 29, 2006

S2:E10. Lessons Learned

Air Date: November 22, 2006

S2:E9. The Last Word

Air Date: November 15, 2006

S2:E8. Empty Planet

Air Date: November 8, 2006

S2:E7. North Mammon

Air Date: November 1, 2006

S2:E6. The Boogeyman

Air Date: October 25, 2006

S2:E5. Aftermath

Air Date: October 18, 2006

S2:E4. Psychodrama

Air Date: October 11, 2006

S2:E3. The Perfect Storm

Air Date: October 4, 2006

S2:E2. P911

Air Date: September 27, 2006

S2:E1. The Fisher King (2)

Air Date: September 20, 2006

Season 1