Network:

FX

Series Premiere Date:

Apr 15, 2014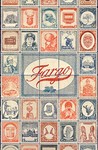 Starring:

Jean Smart

,

Ted Danson

,

Kirsten Dunst

Summary:

The series based on the Coen brothers' Oscar-winning film begins with the arrival of Lorne Malvo (Billy Bob Thornton) to Minnesota town. Lorne's actions brings major changes to the lives of insurance salesman Lester Nygaard (Martin Freeman); Officer Molly Solverson (Alison Tolman), the

The series based on the Coen brothers' Oscar-winning film begins with the arrival of Lorne Malvo (Billy Bob Thornton) to Minnesota town. Lorne's actions brings major changes to the lives of insurance salesman Lester Nygaard (Martin Freeman); Officer Molly Solverson (Alison Tolman), the daughter of former chief (Keith Carradine); and single father Duluth Deputy Gus Grimly (Colin Hanks). Other people in town include grocery chain owner Stavros Milos (Oliver Platt), widow Gina Hess (Kate Walsh), and Deputy Bill Oswalt (Bob Odenkirk).

…

Expand

Genre(s):

Comedy

,

Drama
Creator:

Noah Hawley

Season 1 premiere date:

Apr 15, 2014

Episode Length:

60
Please enter your birth date to watch this video:
You are not allowed to view this material at this time.
A perfectly mixed cocktail equally parts menacing and suspenseful, washed down with surprising notes of hilarious satire and pulpy violence, FX's version of Fargo is most certainly not a pale imitation of the gruesome dark comedy.

For fans of the original movie, there are a number of callbacks to savor.... We're looking forward plenty of long, cold winters.

This Fargo, built to last for 10 [hours], allows the drifting menace of Thornton's character to take us for a much twistier slay ride.

The show's pace is slow in spots, but the dark humor and twisted tone make it oddly compelling.

The tone wavers here and there--a pair of teen brothers are too broadly drawn--but holds true for the most part.

The pilot can be alienating, and not in a good way. It's often too schematic, too obvious.... The next three episodes get incrementally weirder, stronger, and more original, to the point that you forget to measure this Fargo against its namesake, or against any of the Coens' masterworks, and simply enjoy the odd, sour, frightening, occasionally splendid thing in front of you.

Only a fool would deny Fargo's polish and verve, its stylized razzle-dazzle. But, for me at least, after a year of gulping down chili peppers, it takes more to make a meal.
We've been talking about this for years now, but it's a sad state of affairs when the first episode of a TV season is better than 90% of all

We've been talking about this for years now, but it's a sad state of affairs when the first episode of a TV season is better than 90% of all movies released in a given year. This is truly superb stuff. Brilliant casting, serious as a heart attack, and yet has the light comedic touches of the film. They certainly didn't waste any time getting into the nasty bits.

…

Expand

Perfect casting except for the South African or Australia bit role in the Chinese restaurant, great location, plot keeps moving along and like

Perfect casting except for the South African or Australia bit role in the Chinese restaurant, great location, plot keeps moving along and like Game Of Thrones, the dumb get killed. What else could you want?
It's gonna be a tragedy if Lorne Malvo doesn't make it to Season 2.

…

Expand

Superb casting. Light comedic touches complimented by a dark gritty storyline with an excellent performance from Billy Bob Thornton. It's an

Superb casting. Light comedic touches complimented by a dark gritty storyline with an excellent performance from Billy Bob Thornton. It's an overall joy to watch and is completely living up to my expectations which were set pretty high after the film. By far the best series I have seen for years. What more is there to say? It is absolutely great. 10/10 so far.

…

Expand

Up to now, the series is great. The actors are terrific and the storytelling is slow but very good. The dark humor of the Coen brothers film

Up to now, the series is great. The actors are terrific and the storytelling is slow but very good. The dark humor of the Coen brothers film is well use. There's maybe the charm of the music and the wide shots of characteristics places that were used in the movie that would have been a great plus but overall it's great.

…

Expand

Wow. After Breaking Bad ended, I was looking for a great new show to fill that void, but I was doubtful I could find one. Fargo has filled

Wow. After Breaking Bad ended, I was looking for a great new show to fill that void, but I was doubtful I could find one. Fargo has filled that void. The amazing casting alone makes this show a success. A lot of the "mainstream" networks (NBC, ABC, CBS, TNT) fill their shows with actors who are bland "model types" - people who are just boring to watch. It's refreshing to find a show that casts interesting actors who aren't just cookie-cutter Ken and Barbie clones. The writing is great, but the interesting and likable actors really take this show to another level. It's great when you can tell the casting director wasn't trying to just fill all the roles with "hot people", but rather trying to find people who were charismatic and believable in their roles.

…

Expand

Truly phenomenal characters here. Great storytelling. Not all the humor works for me but that's just me.

I really enjoyed all shows from all 3 seasons. The last episode of season 3.....the last scene with Agent Burgle and the criminal. They left

I really enjoyed all shows from all 3 seasons. The last episode of season 3.....the last scene with Agent Burgle and the criminal. They left the audience hanging as to what happened to this guy. And it's supposed to be a true story, EXACTLY AS IT HAPPENED. So I didn't like the ending at all...keeping the audience hanging in suspense. Also, she said she was going to take her son to the state fair the next day on his birthday. In a prior scene, her son said he was 13 years old...then they show a scene about Stussy getting mudered FIVE YEARS LATER.....then in the last scene, she told the criminal that happened THREE YEARS PRIOR. So that would make her son 21 YEARS OLD. And she's taking him to the state fair for his birthday? That sounds a little strange.

…

Expand