Network:

Hulu

Series Premiere Date:

Jan 14, 2019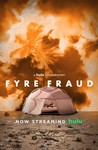 Summary:

The documentary about exclusive music festival that was not as promised was written and directed by Jenner Furst and Julia Willoughby Nason features archive footage and an interview with Billy McFarland, the creator of Fyre Fest (and jailed for fraud related to it).

Genre(s):

Movie/Mini-Series

,

Documentary
Show Type:

TV Movie

Season 1 premiere date:

Jan 14, 2019

Episode Length:

96
Fyre Fraud does not just dunk on McFarland, Ja Rule, and anyone who might be complicit--they're clowns already, their plainly not-smart choices and astounding arrogance making for super-size schadenfreude. More persuasively, it's a damnation of the mentality that helped make it possible, calling out a culture that progressively puts more value into how you make yourself look online.

"Fyre Fraud" paints a picture of an entire ecosystem of scamming, a richer and more rewarding portrait.

Whatever the Hulu film may have paid McFarland for an interview, it didn't get its money worth. Still, "Fyre Fraud" edges out Netflix's film by stepping back and delivering on the stronger, more despairing theme here, which is very clearly this: Society (not just those who were born in the 1980s or '90s) is losing its ability to sense a snake in the grass. Both "Fyre Fraud" and "Fyre" should give any viewer pause to reflect--and reflect again--on the degree to which we're all being had.

Fyre Fraud, despite its efforts to go after the larger picture, ends up being a frothier and more light-hearted affair, replete with stock photo and cartoon cutaways overlaid with jaunty music cues, overemphasizing the absurdity Fyre has the confidence to know is hardwired into its narrative. [But it is] a helpful reminder that, like so many stories, one account can't contain the whole truth.

Fyre Fraud is a little zippier and pop culture-y in its skewering [than Netflix's Fyre].

Despite Fyre Fraud's unique access, the insights into McFarland tend to come from other sources. As far as Billy McFarland is concerned, his mistake was that he dreamed too big and got in over his head. ... Neither movie is perfect, and each underlines the other's flaws, but if you're watching one, watch Fyre, which is both less self-righteous and less inclined to punctuate its insights with Family Guy clips.

Fyre Fraud leans on montages and step-by-step explanations of how Instagram celebrities monetize their sponsored posts and how easily McFarland could use that network to create an event he had no qualifications to run. The Hulu film also has a strange animus toward millennials and is fond of using pop-culture clips to explain simple concepts. ... [Billy McFarland's] involvement gives the Hulu documentary a particularly icky edge.
Top notch entertainment. As good a con artist story and you'll get. American Greed on Steroids. Wolf of Wall Street-Esque.

This is a fun documentary that examines the way one man was able to scam an entire culture into one of the worst music festivals in history.

This is a fun documentary that examines the way one man was able to scam an entire culture into one of the worst music festivals in history. It also shows why we should always count our losses.

…

Expand

Since the two Fyre Festival investigative documentaries came out within days of each other I'm briefly reviewing both here. Fyre (Netflix) was

Since the two Fyre Festival investigative documentaries came out within days of each other I'm briefly reviewing both here. Fyre (Netflix) was a decent enough documentary of grand-fraudster Billy McFarland. It presented a fairly chronological accounting of events, ending with the legal consequences of the fraud. Fyre Fraud (Hulu) was less chrono, at least to begin with, and spent much more time describing Billy's childhood, college days, and the genesis of his fraudulent ways. In fact, I found Fyre Fraud to be more informative and entertaining. Fyre (Netflix) showed more of their social marketing photos and videos, but that wasn't as satisfying. Fyre Fraud also did a better job of describing the fraudsters' legal consequences, too, so my recommendation goes to Fyre Fraud (Hulu) if you only want to watch one of them.

…

Expand

Hulu's Fyre Fraud, despite some sloppy editing and sometimes shoddy b-roll, was ultimately the more engaging of the 2 docs, for me. FF paces

Hulu's Fyre Fraud, despite some sloppy editing and sometimes shoddy b-roll, was ultimately the more engaging of the 2 docs, for me. FF paces itself well but still falls into well-worn territory with the endless parade of talking heads and little footage of the actual events; especially when you compare it to Netflix's Fyre. I do appreciate, what seems to be, an unbiased account of the events that took place and the creative team's approach to interviewing Fyre's creator, Billy McFarland. Overall, Fyre Fraud had lapses in editing which led to muddled storytelling.

…

Expand