Please enter your birth date to watch this video:

You are not allowed to view this material at this time.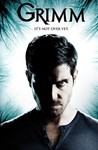 Episode Details & Credits
NBC |
Air Date:
April 13, 2012
Summary:
Nick finally discovers that Hank is dating Adalind... the hexenbiest responsible for Marie's death. Meanwhile, Eddie and his girlfriend Rosalee have to secretly help Hank and Wu, and Renard gets a visit that threatens his position among the creature leadership.
Genre(s):
Drama

,

Fantasy

,

Horror

,

Suspense

,

Science Fiction
Seasons & Episodes
Season 6

Season 5

Season 4

Season 3

Season 2

Season 1

Season 1 Overview

Air Date: October 28, 2011

S1:E22. Woman in Black

Air Date: May 18, 2012

S1:E21. Big Feet

Air Date: May 11, 2012

S1:E20. Happily Ever Aftermath

Air Date: May 4, 2012

S1:E19. Leave It to Beavers

Air Date: April 27, 2012

S1:E18. Cat and Mouse

Air Date: April 20, 2012

S1:E17. Love Sick

Air Date: April 13, 2012

S1:E16. The Thing With Feathers

Air Date: April 6, 2012

S1:E15. Island of Dreams

Air Date: March 30, 2012

S1:E14. Plumed Serpent

Air Date: March 9, 2012

S1:E13. Three Coins in a Fuchsbau

Air Date: March 2, 2012

S1:E12. Last Grimm Standing

Air Date: February 24, 2012

S1:E11. Tarantella

Air Date: February 10, 2012

S1:E10. Organ Grinder

Air Date: February 3, 2012

S1:E9. Of Mouse and Man

Air Date: January 20, 2012

S1:E8. Game Ogre

Air Date: January 13, 2012

S1:E7. Let Your Hair Down

Air Date: December 16, 2011

S1:E6. The Three Bad Wolves

Air Date: December 9, 2011

S1:E5. Danse Macabre

Air Date: December 8, 2011

S1:E4. Lonelyhearts

Air Date: November 18, 2011

S1:E3. Beeware

Air Date: November 11, 2011

S1:E2. Bears Will Be Bears

Air Date: November 4, 2011

S1:E1. Pilot

Air Date: October 28, 2011