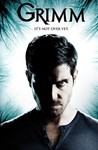 Starring:

Russell Hornsby

,

Claire Coffee

,

Silas Weir Mitchell

Summary:

Detective Nick Burkhardt (David Giuntoli) learns he descends from an ancient family who is in charge of keeping humans safe from creatures that were described in the Grimm's fairy tales.

Genre(s):

Drama

,

Fantasy

,

Horror

,

Suspense

,

Science Fiction
Please enter your birth date to watch this video:
You are not allowed to view this material at this time.
It has chills and humor and the ability to take a procedural story and twist it.

It's dark, disturbing and a little downbeat--which isn't a dis at all.

Some of the jokes work, and some of the frights are actually scary, and on a repeat viewing the craftsmanship and attention to detail made more of an impression.

The show is moderately entertaining, albeit somewhat predictable.

Compared to so many other crime procedurals, Grimm offers a twist on the usual. It remains to be seen whether that twist will be superficial or substantive.

Grimm is neither a very strong police procedural nor a supernatural drama, as it sacrifices the intelligence required to construct smart, puzzling crimes in order to spend more time attempting to enunciate its fantastical elements, which aren't all that fantastical, with amateurish CGI.

It isn't invested deeply enough in magic to create an alternative world, and while Giuntoli is perfectly fine as a cop, the police procedural part feels routine.
Excelente serie de TV, fortaleza en argumento, personajes divertidos, diálogos originales e inteligentes, escenografía elegante, sencillamente

Excelente serie de TV, fortaleza en argumento, personajes divertidos, diálogos originales e inteligentes, escenografía elegante, sencillamente excepcional. Ampliamente recomendable. Un saludo a todos.

…

Expand

I've been enjoying this new TV Show this last month. Conclusion: Although is different from the real story, it's being interesting. Pretty

I've been enjoying this new TV Show this last month. Conclusion: Although is different from the real story, it's being interesting. Pretty different from what the review previously said.

…

Expand

I felt Grimm's pilot was satisfying to watch. Acting was great, I was on the edge of my seat while watching it (And was a little scared).

I felt Grimm's pilot was satisfying to watch. Acting was great, I was on the edge of my seat while watching it (And was a little scared). All-in-all I feel this will end up being great if they can keep a balance, and spend more time on learning/Teaching viewers about each monster!

…

Expand

I think there will be another season of Grimm it's not bad at all still not like The X Files I loved The X Files I keep hoping something like

I think there will be another season of Grimm it's not bad at all still not like The X Files I loved The X Files I keep hoping something like the x files will air but not yet although Grimm has it's scary and mystery moments it is entertaining .

…

Expand

A quite charming series that is a lot more enjoyable than you'd think especially considering this year's rather weak slate of shows in

A quite charming series that is a lot more enjoyable than you'd think especially considering this year's rather weak slate of shows in general. Special effects are sometimes incredibly cheesy having that said the pacing, the characters and the original short stories are irresistible it's like a King of Poe short story collection in motion. Recommended.

…

Expand

Some episodes are pretty good and they are the ones that are actually different. The rest of them stick to a formula, with Nick only being

Some episodes are pretty good and they are the ones that are actually different. The rest of them stick to a formula, with Nick only being able to see creatures real faces and vice versa whenever it is convenient for the writers. The plot of the entire show would be impossible if the werewolf didn't just happen to decide to be good. Grimms have no powers and there is no supernatural lore about silver bullets or anything so they are just ordinary boring guys shooting the creatures. Overall this show is way too much like an ordinary procedural and they really need to give the story arc a much bigger role. People say this does happen at the end of the season but we shouldn't have to watch an entire season of mediocre episodes first.

…

Expand

Tv show concepts don't get much more ridiculous than this. I gave this show a fair shot, I can't believe it's still on the air. The only thing

Tv show concepts don't get much more ridiculous than this. I gave this show a fair shot, I can't believe it's still on the air. The only thing I can figure is that the same people who bought a Snuggie also watch NBC.

…

Expand