Network:

CBS

Series Premiere Date:

Sep 20, 2010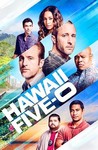 Starring:

Daniel Dae Kim

,

Daniel Dae Kim

,

Chi McBride

Summary:

The re-imagining of the 1968-80s classic has Alex O'Loughlin as detective Steve McGarrett, who returns to Hawaii after his father's death and heads up the new task force to clean up the islands of crime.

Genre(s):

Drama

,

Action & Adventure

,

Suspense
Creator:

Leonard Freeman

Season 1 premiere date:

Sep 20, 2010

Episode Length:

60
Please enter your birth date to watch this video:
You are not allowed to view this material at this time.
The remake of "Hawaii Five-0" is the best kind of throwback--to the buddy cop films of the 1980s. Think "Lethal Weapon" with a tropical twist.

So far, O'Loughlin has come most alive when he's engaged in the premiere's close-quarters, elbow-chopping fight scenes. But it's clear that, like other CBS shows from NCIS to CSI, the team byplay is going to be the heart of Hawaii Five-0. Thank goodness Caan is here to provide gruff humor, and Kim and Park play off each other nicely.

O'Loughlin's by-the-book performance is buoyed by a fast-paced script and a splendid supporting cast, including and especially Scott Caan as Danno, that radiates enough hit-making energy to render even Oahu's azure waters and perfect sunsets superfluous.

This remake keeps the scenery and action--exploding cars and AK-47 gunfights appear to be to Honolulu what thieving politicians and senile I-95 motorists are to Miami--but adds some compelling post-9/11 wrinkles.

The story and the chemistry work, but periodically the action feels rushed, as if we all know the drill and we might as well get it over with. Future episodes may correct that, because they'll need less setup work.

Yet despite the dude-tastic charisma that Caan brings to Danno, I can't quite see a reason to watch Hawaii Five-0 again, given that each week, the stories will probably feel like something we've already seen on 'NCIS,' 'NCIS Los Angeles' or any number of the 'CSIs.' Bad guys will be caught, the team shall be triumphant. Rinse and repeat.

Some things are better than they were in the '60s--including the top tier of television shows. This just isn't one of them.
Love this show. What's not to like. There is plenty of action for the guys and great looking men for the ladies. Throw in beautiful Hawaii

Love this show. What's not to like. There is plenty of action for the guys and great looking men for the ladies. Throw in beautiful Hawaii and a couple references to the former show and tadaaah grab a bag of popcorn and enjoy Monday night.

…

Expand

This show is amazing! It's action packed, has interesting cases and great character chemistry! Love it without a doubt ;) (and that darn

This show is amazing! It's action packed, has interesting cases and great character chemistry! Love it without a doubt ;) (and that darn theme tune is just too catchy!)

…

Expand

Great show visually, fun music, and a funny cast that works together well. Although not the most complex or mind-bending show, definitely a

Great show visually, fun music, and a funny cast that works together well. Although not the most complex or mind-bending show, definitely a fun mix of action and comedy and something exciting for everybody this fall season. Hope it stays as good as the pilot and makes it longer than half a season

…

Expand

Show is an amazingly cleaver blend of old and new. 42 years a long time; nothing is the same, including our heroes. But Five-0 keeps alive

Show is an amazingly cleaver blend of old and new. 42 years a long time; nothing is the same, including our heroes. But Five-0 keeps alive enough of the original hit to live again for us in 2010.

…

Expand

A fun, light, active drama that can often keep a person's attention simply because of good character chemistry, dynamic and colorful scenes

A fun, light, active drama that can often keep a person's attention simply because of good character chemistry, dynamic and colorful scenes and plot that takes little intellect. The perfect show to unwind and relax after a hard day at the office. Sure it's predictable, but it isn't scripted to hold a deep line. One of my surprise show highlights in a field full of dull, cliche dramas.

…

Expand

There's no question that "Hawaii Five-0" has slick action, an attractive cast and a solid premise, but it's largely a headache than

There's no question that "Hawaii Five-0" has slick action, an attractive cast and a solid premise, but it's largely a headache than excitement. Really disappointing.

…

Expand

I can not say enough BAD things about this show WOW. I mean blatant things wrong from the ships that appear out of nowhere to kidnapping your

I can not say enough BAD things about this show WOW. I mean blatant things wrong from the ships that appear out of nowhere to kidnapping your friend and his girlfriend so you can turn him in because he stole money, YEARS and YEARS ago and you don't get in trouble for kidnapping them and you get to use the evidence that you obtained illegally and the statute of limitations has expired. Great stuff her. I think it must be a 7 yr old writing for this show. Oh yeah what about the 460lb guy who becomes a helicopter pilot for tours LOL. Have you ever been in a helicopter, well I have and NOT gonna happen. Save yourself a few brain cells and put this one to bed.

…

Expand