Ke Koa Lokomaika'i (The Good Soldier)

Please enter your birth date to watch this video:

You are not allowed to view this material at this time.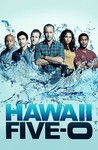 Episode Details & Credits
CBS |
Air Date:
February 19, 2016
Summary:
Danny's mother is questioned by the FBI. Meanwhile, McGarrett partners with a young man with autism who may have information that could solve the murder of the man's only friend.
Genre(s):
Drama

,

Action & Adventure

,

Suspense
Seasons & Episodes
Season 10

Season 9

Season 8

Season 7

Season 6

Season 6 Overview

Air Date: September 25, 2015

S6:E25. O Ke Ali'I Wale No Ka'u Makemake (My Desire Is Only for t...

Air Date: May 13, 2016

S6:E24. Pa'a Ka 'Ipuka I Ka 'Upena Nananana (The Entrance Is Stop...

Air Date: May 13, 2016

S6:E23. Pilina Koko (Blood Ties)

Air Date: May 6, 2016

S6:E22. I'ike Ke Ao (For the World to Know)

Air Date: April 29, 2016

S6:E21. Ka Pono Ku'oko'a (The Cost of Freedom)

Air Date: April 22, 2016

S6:E20. Ka Haunaele (Rampage)

Air Date: April 15, 2016

S6:E19. Malama Ka Po'e (Care for One's People)

Air Date: April 8, 2016

S6:E18. Kanaka Hahai (The Hunter)

Air Date: April 1, 2016

S6:E17. Waiwai (Assets)

Air Date: March 11, 2016

S6:E16. Ka Pohaku Kihi Pa'a (The Solid Cornerstone)

Air Date: February 26, 2016

S6:E15. Ke Koa Lokomaika'i (The Good Soldier)

Air Date: February 19, 2016

S6:E14. Hoa 'Inea (Misery Loves Company)

Air Date: February 12, 2016

S6:E13. Umia Ka Hanu (Hold the Breath)

Air Date: January 22, 2016

S6:E12. Ua Ola Loko I Ke Aloha (Love Gives Life Within)

Air Date: January 15, 2016

S6:E11. Kuleana (One's Personal Sense of Responsibility)

Air Date: January 8, 2016

S6:E10. Ka Makau Kaa Kaua (The Sweet Science)

Air Date: December 11, 2015

S6:E9. Hana Keaka (Charade)

Air Date: November 20, 2015

S6:E8. Piko Pau 'Iole (The Artful Dodger)

Air Date: November 13, 2015

S6:E7. Na Kama Hele (Day Trippers)

Air Date: November 6, 2015

S6:E6. Na Pilikua Nui (Monsters)

Air Date: October 30, 2015

S6:E5. Ka 'Alapahi Nui (Big Lie)

Air Date: October 23, 2015

S6:E4. Ka Papahana Holo Pono (Best Laid Plans)

Air Date: October 16, 2015

S6:E3. Ua 'O'Oloku Ke Anu I Na Mauna (The Chilling Storm Is on t...

Air Date: October 9, 2015

S6:E2. Lehu a Lehu (Ashes to Ashes)

Air Date: October 2, 2015

S6:E1. Mai ho`oni i ka wai lana malie (Do Not Disturb the Water ...

Air Date: September 25, 2015

Season 5

Season 4

Season 3

Season 2

Season 1