Hala I Ke Ala O'i'ole Mai (Gone on The Road From Which There is no Returning)

Please enter your birth date to watch this video:

You are not allowed to view this material at this time.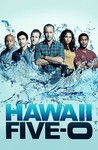 Episode Details & Credits
CBS |
Air Date:
January 4, 2019
Summary:
Steve and Catherine are still reeling from the murder of one of their ohana and, along with Danny, Junior and some old friends, Harry Langford and Wade Gutches, hunt down the killer. Also, Tani and Grover investigate when a bag of human bones, discovered inside an abandoned storage locker, goes missing.
Genre(s):
Drama

,

Action & Adventure

,

Suspense
Seasons & Episodes
Season 10

Season 9

Season 9 Overview

Air Date: September 28, 2018

S9:E25. Hana Mao 'ole ka ua o Waianae (Endlessly Pours the Rain o...

Air Date: May 17, 2019

S9:E24. Hewa ka lima (The hand is at fault)

Air Date: May 10, 2019

S9:E23. Ho'okahi no la o ka malihini (A stranger only for a day)

Air Date: May 3, 2019

S9:E22. O ke kumu, o ka mana, ho'opuka 'ia (The teacher, the pupil

Air Date: April 26, 2019

S9:E21. He kama na ka pueo (Offspring of an Owl)

Air Date: April 12, 2019

S9:E20. Pupuhi Ka He'e o Kai Uli (The Octopus of The Deep Spews Its

Air Date: March 15, 2019

S9:E20. Ke Ala O Ka Pu (Way of the Gun)

Air Date: April 5, 2019

S9:E19. Ai no i ka 'ape he mane'o no ko ka nuku. (He who eats 'ape

Air Date: March 8, 2019

S9:E17. E'ao Lu'au a Kualima (Offer Young Taro Leaves To)

Air Date: February 22, 2019

S9:E16. Hapai Ke Kuko, Hanau Ka Hewa (When Covetousness is Concei...

Air Date: February 22, 2019

S9:E16. Ka Hanu Malu

Air Date: February 16, 2019

S9:E15. Ho'opio 'La E Ka Noho Ali'i a Ka Ua (Made Prisoner

Air Date: February 15, 2019

S9:E14. Ikliki I Ka La O Keawalua (Depressed With The Heat of Kea...

Air Date: February 1, 2019

S9:E13. Ke Iho Mai Nei Ko Luna (Those Above Are Descending)

Air Date: January 18, 2019

S9:E12. Ka Hauli o Ka Mea Hewa 'Ole, He Nalowale Koke (A Bruise I...

Air Date: January 11, 2019

S9:E11. Hala I Ke Ala O'i'ole Mai (Gone on The Road From Which Th...

Air Date: January 4, 2019

S9:E10. Pio ke kukui, po'ele ka hale (When the Light Goes Out, th...

Air Date: December 7, 2018

S9:E9. Mai Ka Po Mai Ka 'Oia'I'o (Truth Comes From the Night)

Air Date: November 30, 2018

S9:E8. Lele pu na manu like (Birds of a Feather)

Air Date: November 16, 2018

S9:E7. Pua a'e la ka uwahi o ka moe (The Smoke Seen in the Dream...

Air Date: November 9, 2018

S9:E6. Aia i hi'ikua; i hi'ialo (Is Borne on the Back; Is Borne ...

Air Date: November 2, 2018

S9:E5. A'ohe mea 'imi a ka maka (Nothing More for the Eyes to Se...

Air Date: October 26, 2018

S9:E4. A'ohe kio pohaku nalo i ke alo pali (On the Slope of the ...

Air Date: October 19, 2018

S9:E3. Mimiki ke kai, ahuwale ka papa leho (When the Sea Draws O...

Air Date: October 12, 2018

S9:E2. Ke kanaka i ha'ule mai ka lewa mai (The Man Who Fell From...

Air Date: October 5, 2018

S9:E1. Ka 'owili'oka'i (Cocoon)

Air Date: September 28, 2018

Season 8

Season 7

Season 6

Season 5

Season 4

Season 3

Season 2

Season 1