Hewa ka lima (The hand is at fault)

Please enter your birth date to watch this video:

You are not allowed to view this material at this time.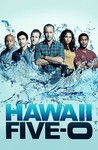 Episode Details & Credits
CBS |
Air Date:
May 10, 2019
Summary:
Fugitive hacker Aaron Wright resurfaces to ask Five-0 for help when his co-workers at the NSA, which he has been working for, are all murdered. Also, Junior speaks at the parole hearing of the drunk driver who killed his sister.
Genre(s):
Drama

,

Action & Adventure

,

Suspense
Seasons & Episodes
Season 10

Season 9

Season 9 Overview

Air Date: September 28, 2018

S9:E25. Hana Mao 'ole ka ua o Waianae (Endlessly Pours the Rain o...

Air Date: May 17, 2019

S9:E24. Hewa ka lima (The hand is at fault)

Air Date: May 10, 2019

S9:E23. Ho'okahi no la o ka malihini (A stranger only for a day)

Air Date: May 3, 2019

S9:E22. O ke kumu, o ka mana, ho'opuka 'ia (The teacher, the pupil

Air Date: April 26, 2019

S9:E21. He kama na ka pueo (Offspring of an Owl)

Air Date: April 12, 2019

S9:E20. Pupuhi Ka He'e o Kai Uli (The Octopus of The Deep Spews Its

Air Date: March 15, 2019

S9:E20. Ke Ala O Ka Pu (Way of the Gun)

Air Date: April 5, 2019

S9:E19. Ai no i ka 'ape he mane'o no ko ka nuku. (He who eats 'ape

Air Date: March 8, 2019

S9:E17. E'ao Lu'au a Kualima (Offer Young Taro Leaves To)

Air Date: February 22, 2019

S9:E16. Hapai Ke Kuko, Hanau Ka Hewa (When Covetousness is Concei...

Air Date: February 22, 2019

S9:E16. Ka Hanu Malu

Air Date: February 16, 2019

S9:E15. Ho'opio 'La E Ka Noho Ali'i a Ka Ua (Made Prisoner

Air Date: February 15, 2019

S9:E14. Ikliki I Ka La O Keawalua (Depressed With The Heat of Kea...

Air Date: February 1, 2019

S9:E13. Ke Iho Mai Nei Ko Luna (Those Above Are Descending)

Air Date: January 18, 2019

S9:E12. Ka Hauli o Ka Mea Hewa 'Ole, He Nalowale Koke (A Bruise I...

Air Date: January 11, 2019

S9:E11. Hala I Ke Ala O'i'ole Mai (Gone on The Road From Which Th...

Air Date: January 4, 2019

S9:E10. Pio ke kukui, po'ele ka hale (When the Light Goes Out, th...

Air Date: December 7, 2018

S9:E9. Mai Ka Po Mai Ka 'Oia'I'o (Truth Comes From the Night)

Air Date: November 30, 2018

S9:E8. Lele pu na manu like (Birds of a Feather)

Air Date: November 16, 2018

S9:E7. Pua a'e la ka uwahi o ka moe (The Smoke Seen in the Dream...

Air Date: November 9, 2018

S9:E6. Aia i hi'ikua; i hi'ialo (Is Borne on the Back; Is Borne ...

Air Date: November 2, 2018

S9:E5. A'ohe mea 'imi a ka maka (Nothing More for the Eyes to Se...

Air Date: October 26, 2018

S9:E4. A'ohe kio pohaku nalo i ke alo pali (On the Slope of the ...

Air Date: October 19, 2018

S9:E3. Mimiki ke kai, ahuwale ka papa leho (When the Sea Draws O...

Air Date: October 12, 2018

S9:E2. Ke kanaka i ha'ule mai ka lewa mai (The Man Who Fell From...

Air Date: October 5, 2018

S9:E1. Ka 'owili'oka'i (Cocoon)

Air Date: September 28, 2018

Season 8

Season 7

Season 6

Season 5

Season 4

Season 3

Season 2

Season 1