Network:

E!

Series Premiere Date:

Jul 26, 2015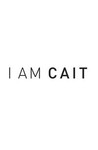 Summary:

The docuseries follows Caitlyn Jenner, formerly Bruce Jenner, as she begins her life as a publicly known transgender woman.

Genre(s):

Reality

,

Documentary
Season 1 premiere date:

Jul 26, 2015

Episode Length:

60
I Am Cait is a surprisingly thoughtful series, especially for a Keeping Up With the Kardashians by-product.

It veers, sometimes swerves, between a public service tone and made-for-primetime spectacle. That can be disorienting, too. But, for the moment, all viewers can do is take I Am Cait at its word, or the words of its star.... I Am Cait now has no choice BUT to get this right.

The series opens with an episode so nuanced and thoughtful, so quietly moving and genuine, it's almost impossible to believe it is made by many of the same people who helped build a family empire off the infamy of a young woman's sex tape.

It is honest, funny, heartfelt and compelling. And necessary.

In many ways it achieves these aspirations [focusing on advocacy and opening up frank discussions on transition and transgenderism], especially early in the first episode shown to critics.... but in the context of I Am Cait this desire to do good feels shoe-horned in. Even if she wants to be a voice for a marginalized group, and there's nothing to say she does not, it still feels like a producer is pulling the strings, even with the best intentions.

I Am Cait is a respectable TV show with noble motives that easily evades my worst anxieties for it. And in doing so, it slams into what I never, ever could have imagined for it: dullness.

I Am Cait is both trailblazing and bland, a triangulation of the inauthenticity of "unscripted" programming, the inherent performative aspects of celebrity, and the unmeetable standards we have for marginalized people. The show is bland for the right reasons, and perhaps that's for the best.
I do not watch reality TV. Having said that, "I Am Cait" is one of the most progressive and life affirming shows I have ever seen on TV. The

I do not watch reality TV. Having said that, "I Am Cait" is one of the most progressive and life affirming shows I have ever seen on TV. The bravery of Cait Jenner and her friends is to be admired. The education, messsage and understanding the shows brings to the trans movement is to be applauded. How many lives will this show save from needless suicide. I hope we have a season 2.

…

Expand

This show is absolutely amazing. I am Cait really educates on what needs to be done in America to help the LGBTQ+ community. I love this show

This show is absolutely amazing. I am Cait really educates on what needs to be done in America to help the LGBTQ+ community. I love this show and watch it every time it is on.

…

Expand

Absolute waste of programming airtime. E should find another more deserving show and take this off the air. Even Keeping Up with the

Absolute waste of programming airtime. E should find another more deserving show and take this off the air. Even Keeping Up with the Kardashians is better than this. That's how bad it is.

…

Expand