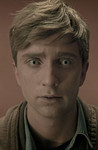 Starring:

Ricky Tomlinson

,

Sandra Huggett

,

Kenneth Cranham

Summary:

Haunted by what he had done before being treated for Partially Deceased Syndrome (PDS) [with injections and make-up so he looks less undead], 17-year-old Kieran Walker (Luke Newberry) reluctantly returns to his hometown of Roarton. He is faced with his wary parents and his sister Jemima

Haunted by what he had done before being treated for Partially Deceased Syndrome (PDS) [with injections and make-up so he looks less undead], 17-year-old Kieran Walker (Luke Newberry) reluctantly returns to his hometown of Roarton. He is faced with his wary parents and his sister Jemima (Harriet Cains), now a member of the vigilantes group, Human Volunteer Force, who rather kill all who have PDS.

…

Expand

Genre(s):

Drama

,

Horror
Creator:

Dominic Mitchell

Season 1 premiere date:

Mar 17, 2013

Episode Length:

60
Suspenseful, tragic yet also uplifting in its audacious collision of fantasy and emotional realism, this haunting gem reminds us that we shouldn't speak ill of the dead.

The list of people who have been reviled and labeled, explicitly or subtly, as something less than human is long: blacks, Jews, foreigners, people with AIDS, people with disabilities. Zombies notwithstanding, this appealing series, created and written by Dominic Mitchell, works this territory as credibly as any more conventional drama.

In the Flesh offers a fresh, clever take on the zombie story.

In the Flesh skillfully navigates several genres at once, all of them heavy, none of them comic.

In the Flesh, which starts strong and gets even stronger.

An atmospheric thriller wrapped around a nugget of social commentary.

Unfortunately, the potentially intriguing premise of this new three-part BBC America series, In the Flesh, soon turns into a heavy-handed allegory for how we treat anyone who is different and perceived as threatening.
Decriminalizing a sickness is a first for Western Civilization if Britain can still be considered as such.

This is a delightful take onDecriminalizing a sickness is a first for Western Civilization if Britain can still be considered as such.

This is a delightful take on traditional zombification. Unlike Walking Dead one is not left wanting a newly major character be killed off: #KillKarl

Unfortunately this series as with most in the BBC is afflicted with the Social Cancer (tm) of socialism producing an unpalatable THREE WHOLE EPISODES per season :(

…

Expand

On of the best new shows out now. Since Breaking Bad ended, we are left with Game of Thrones and The Walking Dead. Now, thanks to the BBC, we

On of the best new shows out now. Since Breaking Bad ended, we are left with Game of Thrones and The Walking Dead. Now, thanks to the BBC, we also have Orphan Black and In the Flesh. One of the very few must watch series for me right now.

…

Expand

A very strong drama that is layered with meaning. Doesn't deal with typical "zombie" show/film tropes. Enjoyable and easy to care for and most

A very strong drama that is layered with meaning. Doesn't deal with typical "zombie" show/film tropes. Enjoyable and easy to care for and most times connect to the characters in one way or another, even if they're not the person you find yourself liking. Highly recommend.

…

Expand

Never a fan of zombie anything but, thought this was so well done. So much symbolism, and great characters. I feel let down that it ended

Never a fan of zombie anything but, thought this was so well done. So much symbolism, and great characters. I feel let down that it ended after 3 episodes. One part of me feels that it was the perfect time to end but, I would love to know more about these amazingly interesting characters.

…

Expand

At first, I wasn't sure about the premise. But the show surprised me. It takes a different look at zombies than any I had seen before. Done

At first, I wasn't sure about the premise. But the show surprised me. It takes a different look at zombies than any I had seen before. Done wrong, it could have been a disaster. But with solid writing and strong acting, I started to care for the characters and what they were going through. It's a solid show and I'm curious to see where they go from here.

…

Expand

A bit sentimental, A bit obvious, but the potential is overwhelming. Emily Bevan was absolutely fun to watch. The acting is mostly great. The

A bit sentimental, A bit obvious, but the potential is overwhelming. Emily Bevan was absolutely fun to watch. The acting is mostly great. The direction is mostly passive/sneaky.

…

Expand

It's so typically English to take something as shocking as a Zombie insurrection and make it somehow mundane. It takes itself and the subject

It's so typically English to take something as shocking as a Zombie insurrection and make it somehow mundane. It takes itself and the subject matter seriously. Its depiction of plain northern village life is very well done. The allegorical nature of the show is spread a bit too thick and it wandered into maudlin saccharine sweet territory a few times. But all in all, quite good and enough here to warrant a second series..

…

Expand