Please enter your birth date to watch this video:

You are not allowed to view this material at this time.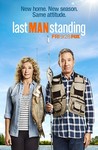 Episode Details & Credits
Summary:
Eve moves back in with her parents and Vanessa's meddling into her relationship with Rob causes some friction. Kyle and Mandy join Kristen and Ryan in the escape-room challenge.
Seasons & Episodes
Season 7

Season 6

Season 6 Overview

Air Date: October 4, 2007

S6:E22. Shadowboxing

Air Date: March 31, 2017

S6:E21. Bad Heir Day

Air Date: March 24, 2017

S6:E20. Heavy Meddle

Air Date: March 17, 2017

S6:E19. House of Tutor

Air Date: March 10, 2017

S6:E18. Take Me to Church

Air Date: February 24, 2017

S6:E17. The Friending Library

Air Date: February 17, 2017

S6:E16. The Force

Air Date: February 3, 2017

S6:E15. The Fixer

Air Date: January 27, 2017

S6:E14. A House Divided

Air Date: January 20, 2017

S6:E13. Explorers

Air Date: January 13, 2017

S6:E12. Three Sisters

Air Date: January 6, 2017

S6:E11. My Name Is Rob

Air Date: December 16, 2016

S6:E10. Help Wanted

Air Date: December 9, 2016

S6:E9. Precious Snowflake

Air Date: December 2, 2016

S6:E8. My Father the Car

Air Date: November 18, 2016

S6:E7. Bridezilla vs. the Baxters

Air Date: November 11, 2016

S6:E6. A New Place for One of Our People

Air Date: November 4, 2016

S6:E5. Trick or Treat

Air Date: October 21, 2016

S6:E4. Boyd Will Be Boyd

Air Date: October 14, 2016

S6:E3. Where There's Smoke, There's Ire

Air Date: October 7, 2016

S6:E2. Gameday Forecast: Showers

Air Date: September 30, 2016

S6:E1. Papa Bear

Air Date: September 23, 2016

Season 5

Season 4

Season 3

Season 3

Season 2

Season 1