Network:

A&E

Series Premiere Date:

Nov 29, 2016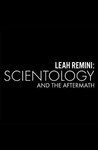 Summary:

In the docuseries Leah Remini talks about Scientology and interviews former Scientologists about their experiences.

Genre(s):

Reality

,

News/Documentary

,

Documentary
Season 1 premiere date:

Nov 29, 2016
Engrossing, but probably not as captivating as what's taking place to get the show to air. .... Leah Remini: Scientology and the Aftermath will stir up some viewer emotions, but it's not a dynamic series, even with the added footage of Remini and Rinder in transit between interviews. It's a lot of sitting around talking, interspersed with footage from fairly innocuous Scientology promotional videos and event interviews.

It isn't hugely dynamic as a viewing experience, with a heavy reliance on talking-head interviews, archival footage of Scientology events, schlocky B-roll footage, and basso profundo sound effects to indicate tension. But Remini's presence is compelling (and frequently wacky), while her outrage at the institution she grew up in seems deeply felt.

What Scientology and the Aftermath lacks in cinematic polish and the caliber of familiar celebrities featured in "Going Clear"--director Paul Haggis, one of the most famous Hollywood adherents to publicly defect from the Church prior to Remini, led off Gibney's documentary--is somewhat supplanted by Remini's honest anger and frustration, both of which blaze across the screen in reaction to particularly damning revelations. Remini's overall likability is this program's most valuable asset.

The show, like so many unscripted series, can be repetitive. ... But in taking a light to an alley few dare to tread, Remini may have given some viewers out there more than a hope and a prayer.

[Remini] comes off as authentic, even if Scientology and the Aftermath can also seem self-serving.

Toward the end of the premiere, Remini is shown saying she's hearing the same stories "over and over"--that the abuse and harassment former members are subjected to have similar traits. Unfortunately, that's not much of an incentive to keep watching her series, which even during the first hour becomes a little repetitive. Nevertheless, Remini comes across as a sincere crusader.

Nothing much new here (based on the first hour), but Remini appears resolute, tough-talking and potentially formidable.
This series has proven to be engrossing on every level. The dark secrets of Scientology were previously a mystery to most people, outside of

This series has proven to be engrossing on every level. The dark secrets of Scientology were previously a mystery to most people, outside of a few books or articles written over the years. Leah Remini and Mike Rinder allowed a raw look into the abuses perpetrated by the "church". I honestly believe that most "negative" reviews are being posted by people of the "church" in an effort to fair-game the people on the show who left the "church" when they realized it was a cult.

…

Expand

This is the most-important TV show of the last 50 years. Scientology's mind-control, blackmail, intimidation, outrageous and destructive

This is the most-important TV show of the last 50 years. Scientology's mind-control, blackmail, intimidation, outrageous and destructive tactics are explored in detail . . . to the extent you see these tactics being used by other cults including David Koresh, and even Machiavellian co-workers. One basic trick Scientology uses to put its people in slavery but stay of out of jail is outrageous tactics to create evidence that the enslaved have voluntarily allowed Scientology to brutally abuse them. However, such tactics basically equate to forcing the victim to sign a confession under EXTREME EMOTIONAL DURESS AND EVEN FALSE IMPRISONMENT. Hopefully, this series will put Scientology's leaders in jail.

…

Expand

The Leah Remini's series is very true and accurate in the data exposed about the church. Many other people have experienced the same mental

The Leah Remini's series is very true and accurate in the data exposed about the church. Many other people have experienced the same mental terrorism methods the church is using, always on the verge of the law, always hiding behind law firms speeches and "freedom of speech" amendment, whie forbidding that same freedom of speech to their members. Victims are innumerous. Only terror pressure from the church may make it seem like they are just a few.

…

Expand