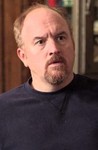 Starring:

Louis C.K.

Summary:

After 19 months, the Emmy-winning comedy returns with a 14 episode season.

Genre(s):

Comedy
Season 4 premiere date:

May 5, 2014

Episode Length:

30
Please enter your birth date to watch this video:
You are not allowed to view this material at this time.
Even if the radiant humor occasionally tends a bit toward the local, as in the brilliant season opening involving members of the DSNY, the point of view is so effortlessly relatable in its humble assertions.

Its main purpose is to confront the taboo, and whether that means exploring just how far Louie will go into the "experimental" side of masturbation in the season premiere or simply digging into his ugliest prejudices about overweight women, the show can be revelatory.

A show that ceased to be something easily identifiable and thus easily understood the very first minute it was on.

Louie is television's best half-hour drama. It's also one of the best comedies, when it still wants to be, which isn't all that often.

Because Louis C.K. does everything but hand-deliver the series to the network (and maybe he does that, too), it's entirely his vision. That's something few hyphenates get a chance to reveal. Here, though, it resonates.

The first four episodes of Season 4 are a little weak downstairs while still remaining at or near the top of the TV comedy class.

The fourth season's new episodes feel as fresh--and misanthropic--as ever.
Never watched Louie before. I was flipping through channels last night and caught this episode at the start. It was weird and really awkward

Never watched Louie before. I was flipping through channels last night and caught this episode at the start. It was weird and really awkward but I was strangely intrigued by it. As the episode went on it got stranger and more bizarre. By the end of this episode, everything was getting out of hand and Louie is left with an ultimatum that seems to set up a really interesting plot for the rest of the season.

…

Expand

Louie creates the most intimate and Past-and-Imagination-excavating magical worlds on TV ever. It's no surprise, for me at least, that this

Louie creates the most intimate and Past-and-Imagination-excavating magical worlds on TV ever. It's no surprise, for me at least, that this show can't get any better or worse when it already has C.K. doing everything perfectly since the debut of the series.

…

Expand

Louie C.K is the voice of a generation. Sure, his character is often times infuriating, and frustrating- but the sophistication with which he

Louie C.K is the voice of a generation. Sure, his character is often times infuriating, and frustrating- but the sophistication with which he looks at the world, and his willingness to confront subject matter nobody else is willing to discuss, makes the show so remarkable. The show for all it's faults is beautifully constructed-from the music, to the cinematography, to the structure: every detail has been carefully thought out and it shows. Each little vignette is packed with humor, mundanity, anguish, and often epiphany, making this show one of the best to every grace network television.

…

Expand

It's all over the place but it's still incredibly entertaining to watch. Louie isn't what you'd expect a stand up comedian's TV show to be

It's all over the place but it's still incredibly entertaining to watch. Louie isn't what you'd expect a stand up comedian's TV show to be like, especially Season 4, which runs a few special, extended episodes and tells more in-depth stories than any of the other seasons. This season is much more serious than the previous three, though there are still plenty of hilarious moments that will remind you where Louis CK's roots lie and where he started: as one of the all-time best stand-up comedians. Louis was nominated for a Golden Globe for his acting performance in Louie, and it was well deserved: his acting is superb as he plays a lonely, extremely awkward aging man who's come to terms with his appearances and awkwardness. But that doesn't stop him from chasing love.

…

Expand

Two episodes into the season and the series has clearly not lost a thing. Tasteless at times, touching at others, this is a series unlike

Two episodes into the season and the series has clearly not lost a thing. Tasteless at times, touching at others, this is a series unlike others on TV. The depressing louie, and the depressing ambiance he creates and is enbroiled in due to his own doing is an unique dynamic that forces me ot watch again and again. Oh yeah, i didnt even mention the comedic nature of the show..........

…

Expand

As much as I just love Louis CK and really value and respect his work, I really have mixed feeling about this new season. The Elevator arc,

As much as I just love Louis CK and really value and respect his work, I really have mixed feeling about this new season. The Elevator arc, which is almost half of the season had its moments, but the few last episodes with the reintroduction of pamela pretty much kills everything, it's boring and awkward, the character played by pamela adlon is unlikeable, unfunny and weird., a really bad ending to season 4. The first sign that something was wrong with the show was "So Did The Fat Lady" with it's insufferable patronizing monologue, the whole marijuana arc also did not work well. Overall this season of the show falls short of expectation :(

…

Expand

Based upon what I've read here, I watched a few episodes of Louie.

I view it as time in my life that i will never get back. I understandBased upon what I've read here, I watched a few episodes of Louie.

I view it as time in my life that i will never get back.

I understand that humor can be personal. But this show bored the hell out of me. I had to force myself to watch multiple episodes.

It Is Not Funny. There Is No Insight In This Show.

So I sit here and wonder, why do people like this show?????? I mean, really... what is up with this show?

…

Expand