Please enter your birth date to watch this video:

You are not allowed to view this material at this time.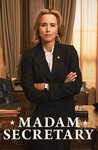 Episode Details & Credits
CBS |
Air Date:
April 5, 2015
Starring:
Bebe Neuwirth, Željko Ivanek, Keith Carradine, Geoffrey Arend, Patina Renea Miller, Téa Leoni, Tim Daly, Erich Bergen, Kathrine Herzer, Evan Roe, Wallis Currie-Wood
Summary:
Elizabeth works with President Dalton to solve the Greek debt crisis, but not everyone in Washington finds the fruits of their collaboration pleasing. Meanwhile, Henry has a new job offer to consider and Stevie reignites a friendship with the president's son.
Seasons & Episodes
Season 7

Season 6

Season 5

Season 4

Season 3

Season 2

Season 1

Season 1 Overview

Air Date: September 21, 2014

S1:E22. There But For the Grace of God

Air Date: May 3, 2015

S1:E21. The Kill List

Air Date: April 26, 2015

S1:E20. The Necessary Art

Air Date: April 12, 2015

S1:E19. Spartan Figures

Air Date: April 5, 2015

S1:E18. The Time Is at Hand

Air Date: March 29, 2015

S1:E17. Face the Nation

Air Date: March 22, 2015

S1:E16. Tamerlane

Air Date: March 15, 2015

S1:E15. The Ninth Circle

Air Date: March 8, 2015

S1:E14. The Whisper of the Ax

Air Date: March 1, 2015

S1:E13. Chains of Command

Air Date: January 11, 2015

S1:E12. Standoff

Air Date: January 4, 2015

S1:E11. Game On

Air Date: November 30, 2014

S1:E10. Collateral Damage

Air Date: November 23, 2014

S1:E9. So It Goes

Air Date: November 16, 2014

S1:E8. Need to Know

Air Date: November 9, 2014

S1:E7. Passage

Air Date: November 2, 2014

S1:E6. The Call

Air Date: October 26, 2014

S1:E5. Blame Canada

Air Date: October 19, 2014

S1:E4. Just Another Normal Day

Air Date: October 12, 2014

S1:E3. The Operative

Air Date: October 5, 2014

S1:E2. Another Benghazi

Air Date: September 28, 2014

S1:E1. Pilot

Air Date: September 21, 2014