Please enter your birth date to watch this video:

You are not allowed to view this material at this time.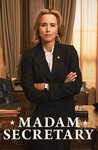 Episode Details & Credits
CBS |
Air Date:
October 29, 2017
Starring:
Timothy Daly, Bebe Neuwirth, Željko Ivanek, Keith Carradine, Sebastian Arcelus, Geoffrey Arend, Patina Renea Miller, Téa Leoni, Erich Bergen, Evan Roe, Wallis Currie-Wood, Katherine Herzer
Summary:
As the government shutdown shows no sign of process, Secretary of State McCord must negotiate an agreement between the White House and its opposition led by Senator Morejon. Also, Elizabeth is having trouble finding a suitable replacement for the chief of staff position.
 
Seasons & Episodes
Season 7

Season 6

Season 5

Season 4

Season 4 Overview

Air Date: October 8, 2017

S4:E21. Night Watch

Air Date: May 20, 2018

S4:E21. Protocol

Air Date: May 13, 2018

S4:E20. The Things We Get to Say

Air Date: May 6, 2018

S4:E19. Thin Ice

Air Date: April 29, 2018

S4:E18. The Friendship Game

Air Date: April 22, 2018

S4:E17. Phase Two

Air Date: April 8, 2018

S4:E16. My Funny Valentine

Air Date: April 1, 2018

S4:E15. The Unnamed

Air Date: March 25, 2018

S4:E14. Refuge

Air Date: March 18, 2018

S4:E13. Reading the Signs

Air Date: March 11, 2018

S4:E12. Sound and Fury

Air Date: January 14, 2018

S4:E11. Mitya

Air Date: January 7, 2018

S4:E10. Women Transform the World

Air Date: December 17, 2017

S4:E9. Minefield

Air Date: December 10, 2017

S4:E8. The Fourth Estate

Air Date: November 26, 2017

S4:E7. North to the Future

Air Date: November 19, 2017

S4:E6. Loophole

Air Date: November 12, 2017

S4:E5. Persona Non Grata

Air Date: November 5, 2017

S4:E4. Shutdown

Air Date: October 29, 2017

S4:E3. The Essentials

Air Date: October 22, 2017

S4:E2. Off the Record

Air Date: October 15, 2017

S4:E1. News Cycle

Air Date: October 8, 2017

Season 3

Season 2

Season 1