Network:

NBC

Series Premiere Date:

Sep 25, 2017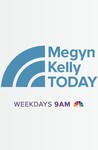 Summary:

The morning talk show hosted by former Fox News anchor Megyn Kelly features celebrity interviews with news and lifestyles segments.

Genre(s):

Talk & Interview
Season 1 premiere date:

Sep 25, 2017

Episode Length:

60
An hour of television that was by turns performatively wacky, stridently emotional, fun, awkward, informative, and weird.

Kelly knows how to work the camera, and the camera knows how to get the best out of her. For Kelly, and NBC, that's the good news from Monday's launch. Otherwise, that long "Will & Grace" cast interview was a self-inflicted injury that clouded what this new show is and can be.

Kelly's debut had an intensely cheery, manic first-date energy. ... Hair needs to be let down, but Kelly's first hour gave no indication that this is a job she can't learn.

Kelly is now trying to show her softer side, but it manifests itself as intense squishiness. ... The entire cast of the network's revived sitcom Will & Grace trotted out to submit to a long but skimpy interview. (By contrast, the interview the cast did with Kathie Lee Gifford and Hoda Kotb in the very next hour was far more relaxed and funny.) ... First-day jitters are understandable, and perhaps by the end of the week, Kelly won't be contorting her face into a rictus grin. Perhaps she will allow for exchanges with the studio audience and with guests that don't sound scripted.

Nervous and rushed. ... The ageless cast members [of Will & Grace], cramped into one loveseat, fielded a handful of lame questions from Kelly. ... The show's final segment was a sop.

The TV stars mostly stared and smiled at Kelly and tried to answer her dopey questions. It's the one problem that has hounded Kelly even during Fox days--she's just not good at talking to people or with people, instead of at people. The hour crawled by. A middle segment featured the "Today" regulars welcoming Kelly to 30 Rockefeller Center, a predawn festivity of studied smarm.

The first week of Megyn Kelly Today most closely resembled a familiar political ritual: an awkward rebranding campaign by handlers trying to humanize their candidate. ... It's just not enjoyable.
I was never a Fox Viewer but on occasion watched MK on her show. I always thought she would leave Fox based on her views, many unbiased. My

I was never a Fox Viewer but on occasion watched MK on her show. I always thought she would leave Fox based on her views, many unbiased. My wife and I had been taping her new morning show until today. She seems to be showing that she can't remain unbiased whatsoever. This morning, she couldn't drop the Trump Pocahontas scenario, giggling along the way. She was actually trying to discredit Elizabeth Warren. Sorry folks but that's all she wrote!

…

Expand

I find Megan Kelly narcissistic, rude, and cut throat. She is destroying a program that used to be interesting. Get her off the air!

I can't stand watching Meghan Kelly, she just wants to create attention for herself and cause trouble. I have quit watching the TODAY SHOW too..

Megyn Kelly's show continues to be awkward in every way a year in. It jumps instantly from sad, emotional stories, which she tends to

Megyn Kelly's show continues to be awkward in every way a year in. It jumps instantly from sad, emotional stories, which she tends to awkwardly rush, to upbeat and light ones, like cooking segments which she is even worse at. The show needs a daily theme to prevent this jumping around. She can't stop expressing her own often smug opinion stepping on those of her guests she is supposedly asking for theirs. She doesn't connect with the studio audience but tries to by repeating "right?" like a tic. And her most news making segments are so because the awkwardness exceeds that from everyday such as her Jane Fonda segments. Her inability of her to ignore and move on after Jane Fonda's criticism of her after their first cringe making interview, responding with a segment using 1968 film clips was hard to watch and should not have been allowed to air. I have only an over the air antenna and my choices are limited so I usually turn it off or watch Netflix. Kathy Lee Gifford is embarrassing sometimes in her comments that express clueless entitlement but at least she is an on camera pro.

…

Expand

Maybe the network thought they would attract a "different audience" by adding Megy Kelly to their lineup, but I think that might have

Maybe the network thought they would attract a "different audience" by adding Megy Kelly to their lineup, but I think that might have backfired. Case in point, the recent show with guest Tom Arnold. I am not personally a TA fan, but the spectacle of him being berated and bashed by MK was disgusting and a waste of air time. I don't care if it was staged or whatever the show is now claiming, it presented her in a very negativve light and hinted at her egotistical, bullying and just plain **** personality. If she's not really 'that way', then she's nuts for portraying herself that way.

…

Expand

Morning shows provide entertainment. Sandwiched between the reliably excellent Today Show and the entertaining Kathy Lee and Hoda, Megan is

Morning shows provide entertainment. Sandwiched between the reliably excellent Today Show and the entertaining Kathy Lee and Hoda, Megan is simply out of place. Give her an afternoon slot or weekend. Whatever the topic, Megan predictably comes out on the partisan liberal position with a sledge hammer for serious argument. This is NOT acceptable entertainment. Nothing entertaining about her at all. Just the deliberate tone in her voice raises my anxiety level. I will start communicating with advertisers.

…

Expand

WHAT WERE YOU THINKING NBC! Meghan Kelly was awful on Fox doing interviews dressed like she was going to a cocktail party and interrupting

WHAT WERE YOU THINKING NBC! Meghan Kelly was awful on Fox doing interviews dressed like she was going to a cocktail party and interrupting interviewees regularly when she thought her opinion was more important than listening to the answer to her question. SHE IS A DISASTER! Cut your losses. Pay millions to break her contract. Thank goodness Matt Lauer got himself fired. If you looked up narcissism, it would have a photo of Meghan Kelly and Matt Lauer. Is there anyone at NBC in touch with reality?

…

Expand